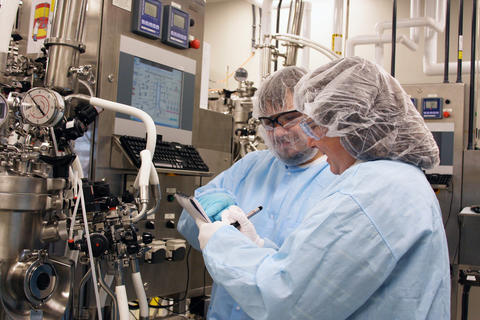 WASHINGTON — The U.S. Department of Commerce's National Institute of Standards and Technology (NIST) has made two awards totaling $153 million to the National Institute for Innovation in Manufacturing Biopharmaceuticals (NIIMBL). The awards were announced today by U.S. Secretary of Commerce Gina Raimondo at the NIIMBL annual meeting in Washington, D.C. 
NIIMBL is a public-private partnership designed to accelerate innovation in the U.S. biopharmaceutical industry, which produces vaccines, monoclonal antibodies, gene therapies and other medical products derived from biological sources. NIIMBL is a Manufacturing USA® institute sponsored by the Department of Commerce.
Read the full news release on the Department of Commerce website.