Since 2010, NIST's Public Safety Communications Research (PSCR) division has annually convened stakeholders across public safety,  industry, and academia to share vital research, collect valuable feedback, and form impactful networks. PSCR 2021 The Digital Experience is the most public safety communications research content available in one place. This summer,  you can learn about findings from usability, see early-stage prototypes, and discover new applications of artificial intelligence at our event. Whether you are a first responder, innovator, technologist, or administrator -- there's content for you at PSCR 2021! The schedule is packed with exciting sessions; read below for a sample of the cutting-edge research sessions at the digital experience.  
---
How Data Analytics in Real-Time Enables Situational Awareness and Public Safety Decision-Making Capabilities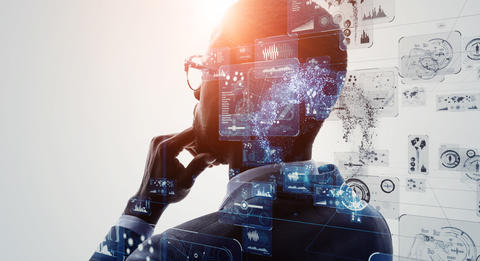 At this presentation, attendees will learn the role data plays in real-time public safety emergency analysis. Automated Streams Analysis for Public Safety (ASAPS) City's first responders invite you to a "ride-along" for a day. ASAPS is a one-of-a-kind project featuring an extensive data set. Our data set is a multi-stream (including video, audio, text, social media, and sensor data) representation of an 8-hour day in a major metropolitan area. In ASAPS City, emergencies of all kinds occur amidst the hustle of everyday life. The ASAPS challenge asks contestants to detect, identify, localize, and alert public safety of emerging events as they happen in real-time. Join this session to learn more about this cutting-edge area of PSCR's research and development work in public safety analytics.
This session has been converted to a demo titled: "asaps first responders welcome you to tour their virtual city".
Are We There Yet? 5G Capabilities, Gaps, and Opportunities
 During this session, hear about PSCR's monitoring of 5G development to see how—and when—public safety will benefit from 5G capabilities. The division has invested in several ongoing efforts to prepare for 5G research including training, stakeholder solicitation, and lab planning. During FY21, the project team defined broad objectives to identify relevant use cases where public safety will leverage 5G capabilities, and to perform targeted research and provide guidance for agencies and users. PSCR leveraged external organizations for technology scouting to find the best and most up-to-date information relevant to public safety's use of 5G and PSCR's ongoing research in the area. This presentation will teach attendees about the current state of 5G implementations for public safety agencies. 
Design Technology Incorporating the Voices of First Responders: Now is the Time!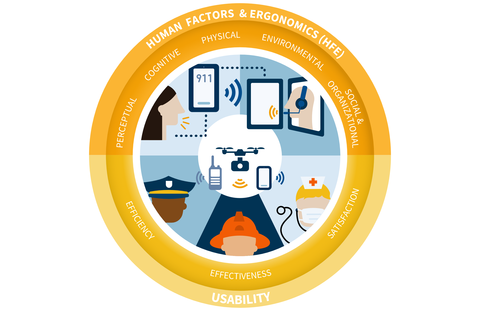 This presentation will showcase a comprehensive review of results from PSCR's multi-year research effort of listening, analyzing, and amplifying the voices of first responders. PSCR's results provide actionable guidance to ensure first responder voices are heard and drive communication technology design and development. This presentation will answer what first responders truly need in communication technology, and why it is crucial to design technology with and for first responders. 
Riding the Tide of an IoT Tsunami: Managing the Wave
Internet of things (IoT) device use in public safety can greatly benefit day-to-day operations by reducing response times and providing expedited, life-saving data for enhancing decision making. However, the number of connected IoT devices has grown exponentially, creating operational and security challenges for first response technologists. PSCR is researching emerging technologies and methods that can be used to manage and secure IoT devices. This project builds off a series of NIST publications, such as NISTIR 8235, Security Guidance for First Responder Mobile, and Wearable Devices. In this session, PSCR will discuss the challenges of securing IoT devices, why it matters for public safety, and the different approaches and methodologies used to secure IoT.
---
PSCR is committed to progressing the communications technology field so that first responders have the tools and services they need to serve and protect us all. In addition to on-demand sessions, the event will have live webinars, live question and answer sessions, and demonstration time. At PSCR 2021, you will witness cutting-edge research and technology updates 5-10 years before they are available on the market - all you have to do is sign-up.