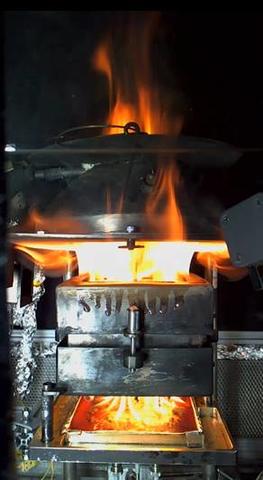 The NIST Flammability Reduction Group (FRG) recently contributed to the production of a Special Issue on Furniture Flammability in the Fire and Materials Journal; Dr. Richard Gann, a senior member of the FRG, served as the issue's guest editor. The special issue consists of a group of 14 peer-reviewed journal papers summarizing research efforts to characterize potential fire risks of soft furnishings, including mattresses and residential upholstered furniture (RUF).
All members of the FRG team contributed to the preparation of at least one of five research articles featured in this special issue, which represents a selection of some of the recent results of a multi-year effort to quantify and to develop tools, test methods, and strategies to mitigate the flammability risk of RUF. Each research paper is available at the links below:
This research effort supports multiple projects in the NIST Fire Research Division including the Flammability Reduction Technologies Project and the Reduced Flammability of Residential Upholstered Furniture Project. Several of these experiments and corresponding articles were conducted in collaboration with members of the National Fire Research Laboratory.