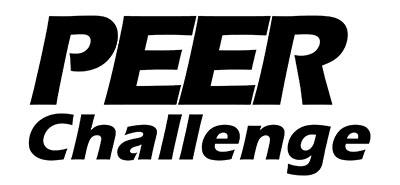 The Bayh-Dole Act, passed in 1980, laid the groundwork for requiring increased reporting from the recipients of federal research and development funds. However, it takes a multitude of entities across the federal government to further promote the Bayh-Dole policies and mission. The Technology Partnerships Office (TPO), in an effort to encourage greater compliance with the Bayh-Dole Act, ran the Partners Engaged in Extramural Reporting (PEER) prize competition to improve the reporting of federally funded inventions. The PEER competition called for submissions of innovative ideas on how to encourage and inform the development and execution of program activities and communications all revolving around Bayh-Dole compliance.
Out of the many creative entries, three submissions were selected as the winners. In first place was Rhonda Kivlin, an intellectual property administrator at Northeastern University. Her entry proposed designing a compliance wizard to guide users through reporting inventions, developing comprehensive training modules for compliance, and instituting a certification for completion of the training modules.
Rhonda grew up in Southern Illinois and graduated from University of Southern Indiana with a degree in communications/journalism. After graduating, she went on to work in fields ranging from public relations, administration, sales and finally landed in the world of technology transfer. Throughout her extensive work history, she built a strong technology transfer knowledge base and was eventually encouraged by the director of Northeastern's Center for Research Innovation to apply for the intellectual property administrator position.
After joining up as Northeastern's intellectual property administrator, Rhonda soon saw that the reporting of federally funded inventions was merely a check-the-box task. That wasn't enough for her and she quickly wanted to discover the nuances of the "why" behind such a task. Rhonda devoted much of her time to researching and learning the ins and outs of the Bayh-Dole Act and the reporting obligations of Northeastern University in relation to Bayh-Dole. She realized that the university had to get the reporting right to better protect their intellectual property. That was the moment when Bayh-Dole compliance became a mission for Rhonda. She took charge and led the effort to review and update Northeastern's processes with regard to federally funded inventions disclosed to the university.
Rhonda managed to do all this, while her primary role remained as intellectual property administrator. In her experience, she noticed that the role of monitoring an organization's Bayh-Dole compliance tended to be tacked onto jobs as an additional duty. When it came to crafting an entry for the PEER prize competition, Rhonda said, "when considering career paths and professional development, there is no standard that someone can use to declare that they are an expert in this field. Having a professional certification shines the spotlight on the importance of this role and how crucial it is to the protection of an institution's assets." Rhonda found her inspiration and used it to help further the goals behind Bayh-Dole compliance.
With both the second and third place entries in the PEER prize competition, Nicholas LeBlanc, a license maintenance and compliance manager at North Carolina State University, won both with two separate submissions. His winning ideas proposed using a common metric that institutions can use to assess Bayh-Dole compliance using existing data, as well as an online interface to streamline the Bayh-Dole reporting system.
Nicholas grew up in Louisiana, majored in Russian area studies at Louisiana State University and received a Ph.D. in Slavic cognitive linguistics from University of North Carolina at Chapel Hill. Since graduating, he has worked as a university lecturer, translator, editor, and administrative professional before ending up in technology transfer. During his doctoral program, Nicholas developed and harnessed database and data management skills and yearned to find a job where he could use them. He noticed a job posting at North Carolina State University for a position in the Office of Technology Transfer, since renamed the Office of Research Commercialization, to work on their database and he quickly applied.
Nicholas has since moved his way up to database administrator within the Office of Research Commercialization and, along with his duties, oversees Bayh-Dole compliance for the university. Federally funded inventions comprise a crucial part of NC State's intellectual property portfolio, and so managing Bayh-Dole compliance is vital to their commercialization efforts. Since much of the intellectual property has the potential for huge economic and social impact, getting Bayh-Dole compliance right is a top priority for Nicholas.
After years of working with Bayh-Dole regulations and encouraging Bayh-Dole compliance, Nicholas noticed that when it came to delving into compliance administration for the Bayh-Dole Act, it could be an extremely complicated task and tough to navigate. Nicholas saw how this issue has impacted professionals across the technology transfer community. He knew there had to be a way to translate the complexities of Bayh-Dole compliance into actionable, administrative steps, making it easier on all parties involved. Nicholas targeted certain aspects of Bayh-Dole compliance to improve, and as he said, "It's quite common for tech transfer professionals to wear a number of hats, so efficiencies gained in one area are bound to have benefits in others as well."
Rhonda and Nicholas both put forth amazing ideas that will help push the envelope on greater Bayh-Dole compliance moving forward. Congratulations to the winners.