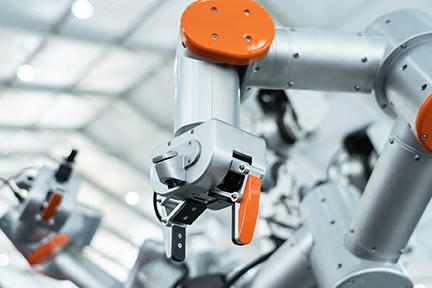 The U.S. Commerce Department's National Institute of Standards and Technology (NIST) Manufacturing Extension Partnership (MEP) has made a new cooperative agreement award as part of its 2020 NIST MEP Advanced Manufacturing Technology Services Notice of Funding Opportunity (NOFO) 2020-NIST-MEP-AMTS-01. 
Previously, 4 MEP Centers received awards totaling $4 Million to deploy advanced manufacturing technology services to U.S. manufacturers in the broad area of Industry / Manufacturing 4.0, with an emphasis on serving the technology-based needs of small U.S. manufacturers. Implementation of these Industry / Manufacturing 4.0 technologies by small U.S. manufacturers should facilitate improved product quality and innovation, improved manufacturing process efficiency, and increased supply chain connectivity. Ultimately, this should result in small U.S. manufacturers being more competitive in the marketplace and being afforded business growth opportunities. The award made today to the MEP Center in New Jersey represents the fifth such award.
New Jersey MEP (Cedar Knolls)
The New Jersey MEP will conduct a project titled "Advancing technology assistance services to manufacturing companies in supply chains." The project, associated with two Manufacturing USA Institutes, including the National Institute for Innovation in Manufacturing Biopharmaceuticals (NIIMBL) and BioFabUSA, will focus on technology assistance in six areas: 1) process automation; 2) smart manufacturing – including Artificial Intelligence (AI), sensors, and data analytics; 3) additive manufacturing; 4) robotics; 5) digital manufacturing; and 6) cyber security. The project will begin July 1 and be conducted through June 30, 2020 totaling $994,829, will collaborate with MEP Centers in Massachusetts and Puerto Rico and will provide assistance to additional MEP Centers.