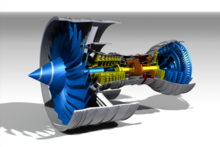 Modeling data can reduce redundant design and production activities which include an estimated $8.4 billion spent on engineers answering questions and creating additional drawing documentation and $3.8 billion for machinists to do the same. Costs associated with interoperability of varying data formats, a related issue, is estimated to be between $20.9 and $42.9 billion.
Currently, however, there is a limited understanding of the costs related to suboptimal design and production information in discrete manufacturing. Despite the estimates above, there is incomplete information on how engineers and other staff use their time. The rate and cause of defective or deficient products, which is often the result of inadequate data and modeling, is not tracked at the industry level. The frequency and impact of low-quality design data on product research and development is also not clear. Further, it isn't clear to what extent improved process modeling can improve efficiency.
There does appear to be opportunity for cost savings, though. For instance, available literature suggests that product and manufacturing information (PMI) embedded 3D models are not widely adopted for product designs, as only an estimated 26.8 % of survey respondents had 51 % or more of their designs released with PMI embedded 3D models. This reliance on 2D modeling is estimated to cost manufacturers $5.2 billion annually.
Another estimate of potential savings is from managing digital data streams through models (Computer Aided Design or CAD models including material characteristics, simulation models of part creation and plant layout, and rapid automated costing functions), which is estimated at $8.9 billion and an additional $10.3 billion potential savings through seamless transmission of digital information (wireless transmission of data, seamless integration of sensors, and interoperability between CAD and computer aided manufacturing (CAM) platforms, and secure data transmission).
NIST AMS 100-26 examines the costs and losses associated with inadequate design/modeling information and data in discrete manufacturing, which includes:
Product models (e.g., CAD/CAM)

Simulation models of manufacturing processes

Interoperability between software platforms
Design data has significant relevance to discrete medium-tech and high-tech manufacturing, which includes production of machinery, computers, electronics, and transportation equipment.