Each year, the NIST Applied Economics Office assembles a report that examines public data on US manufacturing. The most recent report identified that US manufacturing GDP recently return to its pre-recession high in 2007. Manufacturing declined significantly in 2008 and partially bounced back in the years immediately after. Meanwhile, the economy as a whole grew faster and more steadily.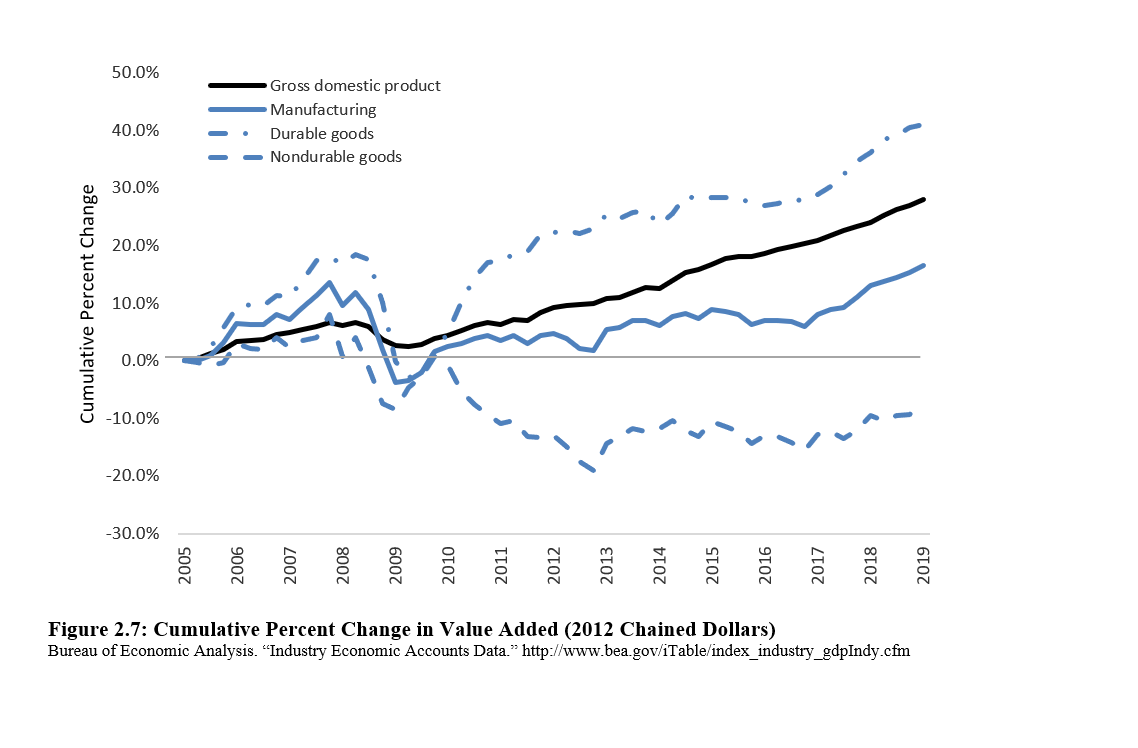 Employment in manufacturing followed a somewhat different trend where it declined and has yet to return to pre-recession levels. As of July 2019, employment is still 9.5 % below its 2006 level. The implication is that manufacturers have increased production but with fewer employees per unit of output.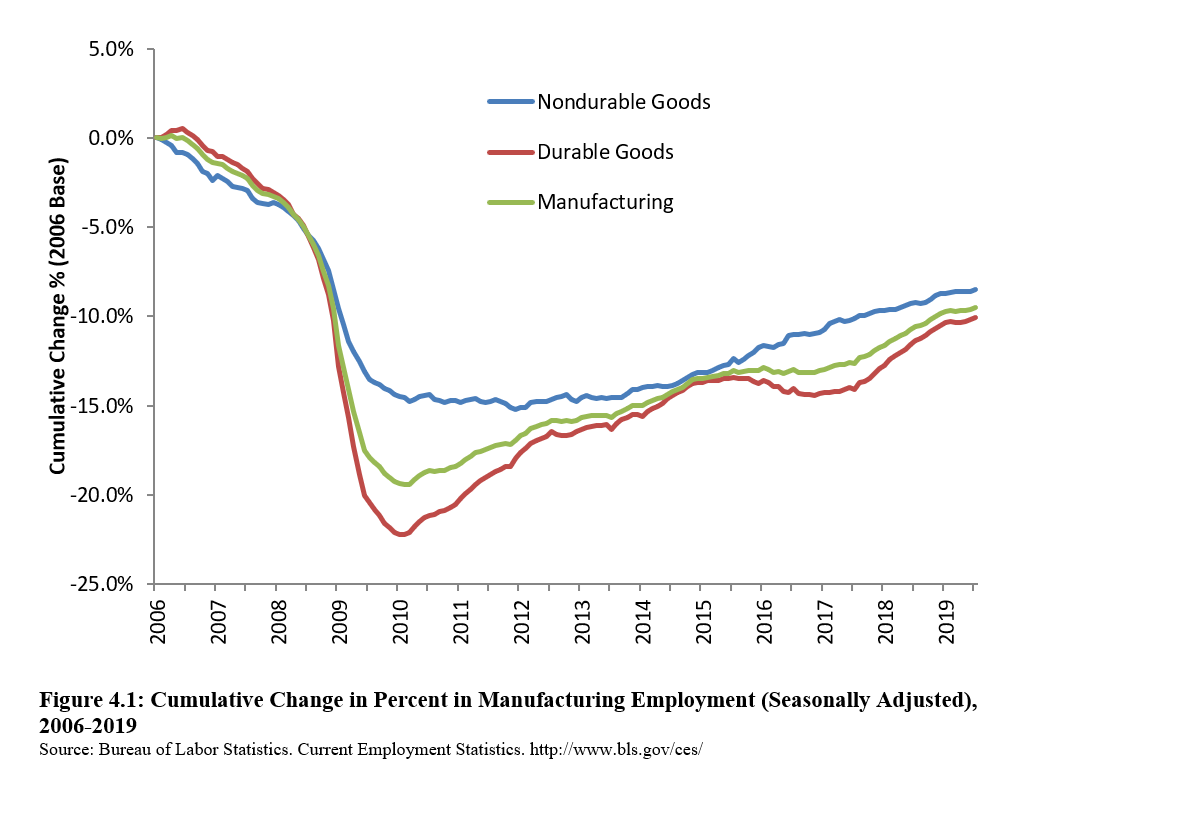 The report also discussed manufacturing growth compared to other nations. US compound real (i.e., controlling for inflation) annual growth between 1992 and 2017 (i.e., 25-year growth) was 2.5 %, which places the US below the 50th percentile. The compound annual growth for the US between 2012 and 2017 (i.e., 5-year growth) was 1.2 %. This puts the US just above the 25th percentile below Canada and Germany among others.
US manufacturing value added, as measured in constant 2010 dollars, is the second largest behind that of China. In current dollars, the US produced $1.9 trillion in manufacturing valued added while China produced $3.2 trillion. Among the ten largest manufacturing countries, the US is the 4th largest manufacturing value added per capita. Out of all countries the most recent US rank is 19th. The US ranks 1st in 7 manufacturing industries out of 16 total, while China was the largest for the remaining industries.
For more information: NIST AMS 100-28