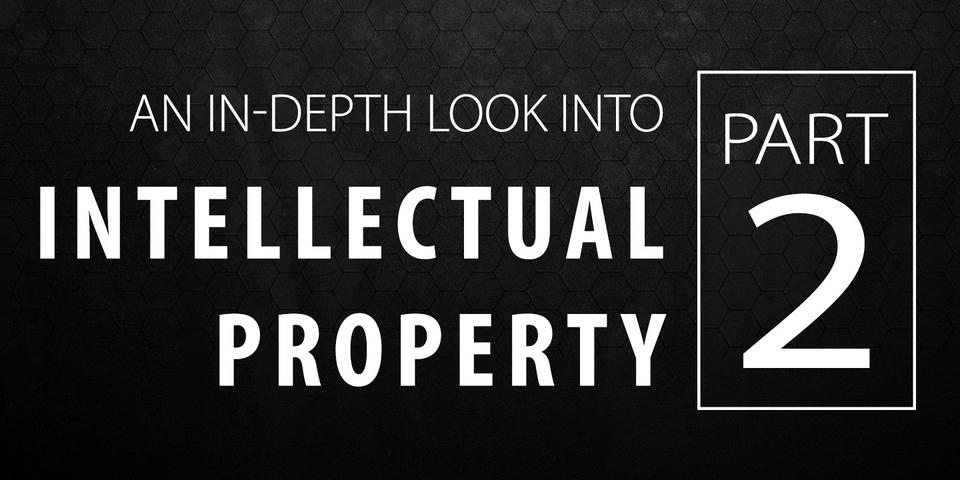 Identify NIST Intellectual Property
A foundational step in the NIST intellectual property (IP) strategy is to identify the IP developed from NIST's research and development. It is the responsibility of each employee, collaborator and grantee to report the development of IP as there are laws, regulations and policies that require timely and accurate reporting of IP. The Technology Partnerships Office (TPO) at NIST is charged with receiving employee invention reports and working with all parties to patent and license inventions. These processes are described in NIST orders on patenting.
An inventory of all NIST IP is necessary for the execution of NIST's technology transfer (T2) mission. All research staff of federal agencies are required to make T2 a core part of their professional practice. This means taking our obligations seriously to report IP in a timely and complete manner. In order to communicate the availability of IP to outside parties, NIST needs to know what is available and make the information broadly accessible.
Government Rights Presumed
DURING WORK HOURS
GOVERNMENT FACILITIES OR EQUIPMENT
RELATED TO GOVERNMENT DUTIES
Protect NIST Intellectual Property
Once an invention has been reported, the NIST Office of the Chief Counsel will conduct a rights determination to decide whether the government has a right to the invention.  It is generally presumed that the government will obtain the entire right, title and interest in and to any invention made by any government employee during working hours. This also applies to any contribution by government facilities, equipment, materials, funds or information. If there is time or services provided by other government employees on official duty, or bears a direct relation to or is made in consequence of the official duties of the inventor, then this applies as well.
When to Patent
NIST actively seeks to identify commercially valuable inventions that result from its research. NIST will generally seek patent protection if a patent enhances the potential for an invention's commercialization, has a positive impact on a new field of science or technology, furthers the goals of a Cooperative Research and Development Agreements (CRADAs) or other agreement, furthers U.S. manufacturing, or potentially leads to a commercialization license.  There may be special circumstances where NIST may seek a patent for other reasons that would enhance NIST's overall interests.
Once it is clear there is government interest in an invention, a decision is made on the best path forward in realizing the potential of the invention. The first decision point is whether to pursue patent protection, which is also called patent prosecution. This is not an easy decision as moving forward with patent prosecution commits NIST to a potentially costly future. Just because something can be patented does not mean that it should be patented.
It is important to stress that the decision on filing a patent is not an assessment of scientific or research value. Simply put, patent prosecution is a business decision. The risk versus benefit analysis that NIST undertakes on each patenting decision should reflect issues of patentability, market factors, likelihood of commercialization and patent prosecution costs.  Sometimes the best business decision is to not file a patent. There are some advantages in using other forms of IP protection, or releasing IP into the public domain, that may be better for the transfer of a given technology.
Patent Considerations
PATENTABILITY
ENHANCE THE POTENTIAL FOR COMMERCIALIZATION
POSITIVE IMPACT ON A NEW FIELD OF SCIENCE
COMMERCIALIZATION POTENTIAL
WOULD FURTHER THE GOALS OF AN AGREEMENT
U.S. MANUFACTURING
WOULD LIKELY LEAD TO A COMMERCIALIZATION LICENSE
SPECIAL NEEDS
IP Management
NIST IP has its roots in the research programs conducted in the lab based on NIST mission requirements. The purpose and mission of NIST remains the primary consideration throughout the management of IP. The commercialization of the IP is a handoff that achieves the delivery of goods and services to the American people who funded the work. Early decisions on partnerships and how the research is conducted has a direct impact on the final product and the ways products and services will eventually reach the marketplace. Each piece of base IP holds a certain amount of potential value on its own. There may be foundational scientific information contained in each discovery reported and they all contribute to the overall NIST program as well as the IP portfolio. In an ideal state (Figure 1), NIST's mission leads to fundamental breakthroughs or new areas that will support future efforts. From a patent portfolio perspective, these foundational changes can be referred to as base IP as the claims are broad and can impact multiple sectors, as well as create the foundation for future work. The base IP can be used to attract partners for continued improvements or could lead directly to products itself.
Strategically, these base patents are not ideal candidates for exclusive partnerships. Exclusive licenses mean the IP becomes the sole domain of the licensee (discussed further under licensing). Exclusivity places constraints on potential partnership arrangements and limits the ability of NIST to work with a variety of companies that can bring in new ideas in multiple fields of use. While it is not in NIST's interests to encumber the technology at this stage, it is worth noting that most companies will enter a discussion looking for exclusive control in all fields of use at this early stage.
Further research and development may be necessary to move discoveries from the lab to the marketplace. This is where collaboration often comes in to help advance base IP. This can be seen in the robust ecosystem of consortium-based research and development. The base IP can be used to attract partners based on various potential embodiments of the invention that may branch out to more specific areas of research leading toward products. These company-specific embodiments may lead to additional improvement patents that have more specific claims, which define a use in a company-specific application and product that will be developed by the company.
Improvements require a license to the base IP that will be typically non-exclusive but would be a better candidate for an exclusive license to any patent on the improvement, especially when the company is a co-inventor. As improvements build upon the base, they become more specific and the rationale for exclusivity increases.
Collaborations
While in the abstract, development can proceed in a directed manner as such:
Research to fundamental discovery and base IP
Collaboration and improvement patents
Transfer through licensing for new products and services
Cooperative research and development agreement (CRADA) projects between federal laboratories, academia and outside partners are an effective means of transferring technology. Beyond the improved knowhow and new technologies that result, these joint efforts often help collaborators to leverage each other's resources and technical capabilities. They also provide mechanisms for collaborators to gain technical competencies and acquire new skills. To avoid problems and conflicts, as well as meet legal requirements, collaboration often requires a formal agreement between NIST and the outside organization. CRADAs contain terms for how future IP will be treated. As NIST researchers work on the research-based questions that advance the understanding of specific questions, base IP may become involved. This can lead to the development of improvements on the base IP that may be developed by a non-NIST researcher, which can complicate future development. Agreements that deal with these potential, downstream ownership issues can help to retain base IP ownership.
Ownership of IP rights can have a major impact on the management of IP. When NIST works with others, and those collaborators are joint inventors, NIST does not have complete control of the IP. When there is not a formal agreement in place, NIST will need to negotiate with external parties at multiple steps, including which party will file and whether rights will be consolidated. Each party can act separately as NIST does not control the actions of others when there is joint inventorship. In most cases, external inventors will have an existing agreement with their employer that will specify requirements for their reporting and management of IP. This is analogous to the requirements for government employees under regulation (37 CFR 501 et seq) and Executive Order 10096.
The Bayh-Dole Act
The Bayh-Dole Act (see 35 USC 200 et seq) has a major impact on the management of federally funded IP. As a main principle of the Bayh-Dole Act, a federal funds recipient has two years to elect title to developed IP. While there are exceptions, these rarely apply to NIST (e.g., nuclear weapons). A determination of exceptional circumstances must be made prior to the development of IP as an award condition. As noted, these are limited to truly exceptional situations and require approval through the Department of Commerce for NIST. While NIST inventorship is still protected and NIST has certain rights, the partner under the Bayh-Dole Act can decide whether they wish to patent an invention. NIST, through TPO, will need to negotiate with the Bayh-Dole party regarding how IP will be managed.
The provisions of CRADAs and the external rights granted under the Bayh-Dole Act may feel limiting when not considered in a strategic way. However, the intent is quite the opposite. The commercialization of technology will not be done by NIST and these tools will simply accelerate the process toward the desired outcome.