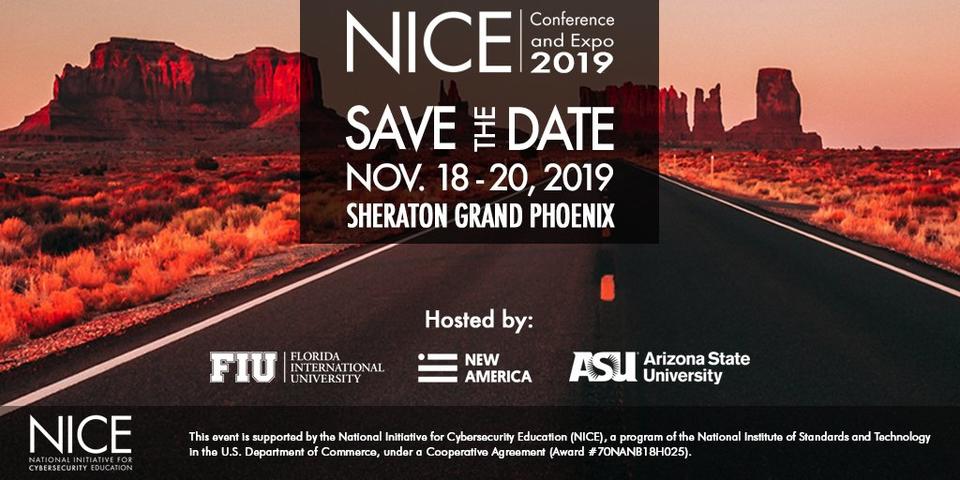 10th ANNUAL NICE CONFERENCE AND EXPO
SAVE THE DATE: November 18-20, 2019
LOCATION: Phoenix, Arizona
We are excited to announce that this year's Conference and Expo will take place on November 18 - 20, 2019 at the Sheraton Grand Phoenix in Phoenix, AZ.
For more information about the conference, visit niceconference.org
CELEBRATING 10 YEARS OF NICE CONFERENCES!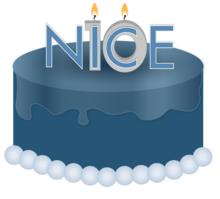 It's our 10th anniversary countdown! Did you know that the NICE Conference and Expo started almost 10 years ago? In August of 2010, the first NICE Conference was held in Gaithersburg, Maryland. Since then, our conference has grown significantly in size and we've visited multiple states, including California, Ohio, Florida, and more! Take a look back at past NICE Conferences by visiting nist.gov/nice/conference.
---
This event is supported by the National Initiative for Cybersecurity Education (NICE), a program of the National Institute of Standards and Technology in the U.S. Department of Commerce, under a Cooperative Agreement (Award# 70NANB18H025). Learn more at niceconference.org.