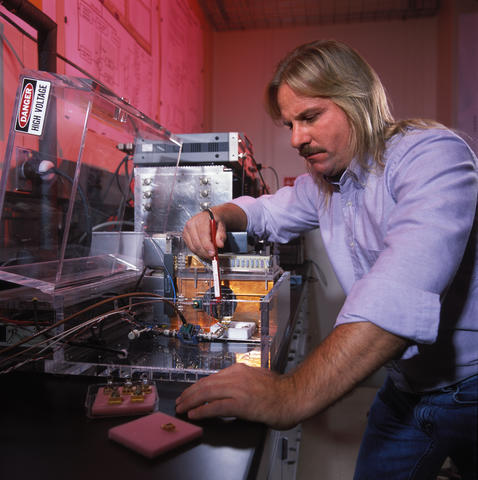 National Institute of Standards and Technology (NIST) researcher Allen R. Hefner, Jr., has been named a finalist for the 2018 Samuel J. Heyman Service to America Medals, which recognize excellence and innovation in the federal workforce. 
Hefner was among the 27 finalists announced May 6 as part of Public Service Recognition Week. He was chosen from more than 300 nominations across the federal government.
Hefner was named a finalist for the Career Achievement Medal, which recognizes a federal employee for leading significant and sustained accomplishments throughout a federal career of 20 or more years.
He was recognized for developing the "Hefner model" for semiconductor devices that revolutionized manufacturing of power conversion systems that millions of people use today, leading to trillions of dollars in energy savings worldwide.
According to a profile of Hefner published by the Partnership for Public Service, "Within the technical community, Hefner is revered because he's really moved the ball forward in a powerful way, due to relentless contributions year after year after year," said Robert Ivester, director of the Advanced Manufacturing Office in DOE's Office Energy Efficiency and Renewable Energy. 
The winners will be announced at a ceremony on October 2, 2018, in Washington, D.C. The medals are bestowed by the Partnership for Public Service, a D.C.-based nonprofit organization.