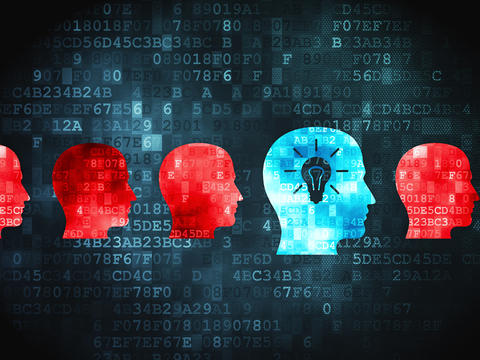 GAITHERSBURG, Md.—The U.S. Commerce Department's National Institute of Standards and Technology (NIST) has announced a cooperative agreement with Florida International University (FIU) to help build national relationships that advance outreach in the cybersecurity education, training and workforce development communities. The collaboration will be managed by NIST's National Initiative for Cybersecurity Education Program (NICE), as part of its mission to energize and promote a robust network and ecosystem of cybersecurity efforts.
"NICE has solidified partnerships with the federal government and institutions of higher education and is strengthening its influence within the K-12 educational community," said Rodney Petersen," director of NICE. "It is important that we extend our relationships to include employers from industry and the non-profit sectors so that we can increase standardization for cybersecurity education, training and workforce development in the United States. We hope these efforts will improve voluntary adoption of the NICE Cybersecurity Workforce Framework, which categorizes and describes cybersecurity work."
Through a competitive process announced in May 2017, the university and its partner, New America, have been awarded $250,000 per year for five years to manage the NICE Stakeholder Engagement Program. The effort includes year-round outreach activities that support the NICE Strategic Plan goals and objectives and will culminate in the planning and execution of the NICE Conference and Expo. For this annual event, the FIU-New America team will lead all conference planning and execution efforts, working cooperatively with the NICE Program Office and a program committee to establish conference themes, determine tracks, recruit speakers and select content.
FIU and New America have partnered through the New America Cybersecurity Initiative since 2017, when they launched the Cybersecurity Capacity Building Partnership. The partnership seeks to develop knowledge and policies aimed at building cybersecurity capacity in the workforce, at the state and local level, within the U.S. government and industry, and internationally.
"As a national initiative, it is of critical importance that the annual conference include diverse individuals, organizations and program content," said Danielle Santos, NICE program manager. "Each time we've held this event at different locations across the U.S., it has helped raise the visibility of cybersecurity and rally the nation to grow both the public and private workforce."
Through the new cooperative program, NICE expects to build consensus on how to fill current training and labor supply gaps among a wide range of stakeholders, including employers, educators, trainers, certification providers, workforce development managers, economic development administrators, policymakers and more.
Learn more about NICE at nist.gov/nice.