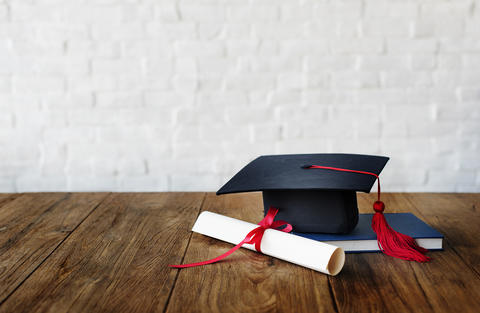 GAITHERSBURG, Md.—The U.S. Commerce Department's National Institute of Standards and Technology (NIST) has made four awards totaling approximately $266,000 to support standards education in undergraduate and graduate-level curricula. Since 2012, NIST's Standards Services Curricula Development Cooperative Agreement Program has made 31 awards totaling more than $1.8 million.
"I am very happy to announce this year's award recipients," said Warren Merkel, chief of Standards Services in NIST's Standards Coordination Office. "We are investing in the next generation of leaders in the standards community, and the work done under these awards will reach a broad range of undergraduate and graduate students. This year's diverse topics include digital forensics, manufacturing and quality control, ethics in standardization, in addition to codes and standards for fire safety engineering."
Projects awarded under this program support curricula development to integrate content on documentary standards and standardization processes into courses, modules, seminars and learning resources, including sustainable approaches, methods and models that can be replicated and/or built upon by other educational programs into undergraduate and graduate curricula at U.S. colleges and universities.
The latest recipients are:
Bowling Green State University (Bowling Green, Ohio) - $56,336
To support the incorporation of standards into the digital forensics curriculum at Bowling Green State University. Students will explore the theoretical aspects of digital forensics, and through a series of laboratory exercises, will use digital forensics tool-testing software in hands-on activities that will illustrate the importance of employing standardized methods to the integrity of test results. A capstone seminar will report on conclusions.
Michigan State University (East Lansing, Michigan) - $74,427
To develop a variety of standards education modules and embed them in required large enrollment science lecture courses designed for non-STEM majors. Modules will be developed and delivered to foster scientific and quantitative literacies and to engage students in the complex socioeconomic and ethical implications of standards development, implementation and compliance in a variety of contexts.
Oklahoma State University (Stillwater, Oklahoma) - $60,000
To design and produce a series of short videos on the importance of standards and codes to mitigating the risk of fire to the built environment. These new learning resources will describe the standards development process and the applications of codes and standards to fire safety, as well as the relationship between standards and codes. The videos will address product standards, installation and maintenance standards, and model building codes. The videos are intended to be used in undergraduate, graduate, professional development and continuing education programs.
Texas A&M University (Kingsville, Texas) - $74,999 To create a systematic framework for engineering students at multiple levels, including course modules for undergraduate and graduate students and a graduate certificate program. Webinars and an annual e-conference will also be offered.