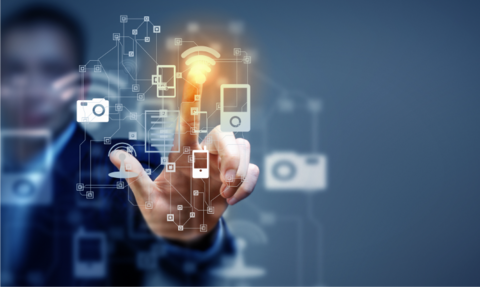 PSCR is excited to announce the Public Safety Innovation Accelerator Program - User Interface (PSIAP-UI) Notice of Funding Opportunity (NOFO). This new funding opportunity will accelerate research, development, production, and testing of user interface technologies and capabilities through the use of virtual reality (VR) and augmented reality (AR). 
The PSIAP-UI opportunity will provide grants or cooperative agreements for the development and implementation of technology that will enable PSCR and the public safety communications research  community to test and measure effective user interfaces within an AR/VR environment. In order to advance public safety communications and enhance the effectiveness of first responder operations, PSIAP-UI funding will provide the opportunity for successful applicants to create AR/VR scenarios, user interfaces, and prototypes unique to public safety use cases.
PSCR anticipates up to $5 million in new awards for PSIAP-UI projects that will enhance traditional AR/VR systems, produce more modular capabilities, and user interfaces that are adaptable to various scenarios. Applicants must highlight how they will involve the public safety community and are encouraged to propose projects involving:
Research to support methods of testing and measurements of potential new User Interfaces within an AR/VR environment that will produce results transferable to real-world implementations. Potential areas of research include cognitive load, physical strain, content attributes and delivery, and measurement capabilities.
Development of innovative technology that may be used when interacting within an AR/VR experience.
Pre-applications are due December 29, 2017.
Interested in Serving as an Evaluator
Do you have R&D experience in UI, VR, or AR? PSCR is seeking professionals from industry, academia, and public safety to evaluate applications for the PSIAP-UI with a focus on leveraging AR/VR for improved UI. The application review process will begin in early April 2018.
For more information on PSIAP-UI including the full opportunity timeline and details for the upcoming webinar, visit PSCR.gov. The full NOFO is available on Grants.gov. For questions, email pscr [at] nist.gov (subject: PSIAP-UI%20NOFO) .