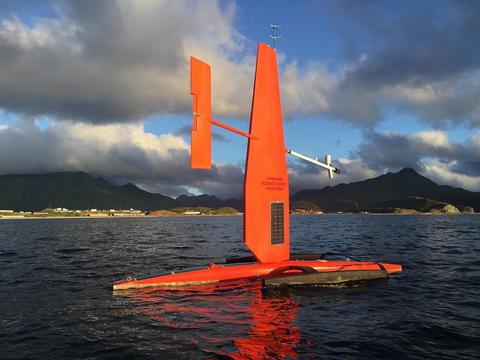 GAITHERSBURG, Md.—The National Institute of Standards and Technology (NIST) has published the U.S. Commerce Department's (DOC) 2016 Annual Report on Technology Transfer. The document provides an extensive view of the technology transfer activities of DOC's three bureaus with research laboratories—NIST, the National Oceanic and Atmospheric Administration (NOAA) and the National Telecommunications and Information Administration, which includes the Institute for Telecommunications Sciences (ITS).
DOC laboratories work to ensure innovations developed in federal labs make their way to U.S. businesses to bolster their competitiveness in the international marketplace.
During fiscal year (FY) 2016, DOC researchers participated in 389 traditional collaborative research and development agreements (CRADAs)—of which the largest group, 54, dealt with the secure public safety broadband communications network demonstration led by NIST and ITS. DOC labs also disclosed 55 new inventions, filed 25 patent applications and were issued 12 patents. Of the 57 active patent licenses, 33 were income-bearing licenses and produced $148,662. DOC researchers published 3,056 scientific and technical publications in peer-reviewed journals.
An example of DOC technology transfer in 2016 is work by NIST in precision medicine diagnostics and delivery, including a measurement standard that industry can use to ensure the quality of treatments for cancers, autoimmune disorders and infectious diseases. Among NIST's patents in 2016 was a sensor that can improve both the detection of greenhouse gas and the transmission of encrypted information. And building on its expertise in laser tracking technology, NIST teamed with industry partners to develop a commercial device to verify laser tracker accuracy.
NOAA partnered with several commercial companies to take advantage of cloud platforms to increase access to its Next Generation Weather Radar (NEXRAD) data. This resulted in a dramatic increase in use of the data and a 50 percent decrease in the load on NOAA's own systems. Other examples of the agency's technology transfer projects include the development of tests to detect toxins in seafood and contaminants at beaches. The latter project led to improved water quality through the relatively inexpensive use of falcons to keep away the gulls causing the contamination. NOAA also partnered with academics and private-sector researchers to use commercially available autonomous research platforms to test new technologies for data collection on endangered and commercially important fish in the remote Arctic.
CRADA partners used the ITS-operated Table Mountain Field Site and Radio Quiet Zone in Boulder, Colorado, to test laser radar technologies and antenna designs for applications in geolocation, detecting wind shear and remote wind measurement for the offshore wind-energy industry. Manufacturers and carriers used the Public Safety Broadband Demonstration Network at the DOC Boulder campus to test products and system concepts to develop FirstNet, the nationwide, secure broadband network. ITS and NIST researchers collected data from the test bed operations to inform their related standards work.
The new report highlights the important role technology transfer plays in the department's mission to promote job creation, economic growth, sustainable development and improved standards of living for all Americans. The programs and partnerships highlighted in the report also support DOC's goals of promoting innovation.
More Information on licensing technologies and working with NIST is available from the Technology Partnerships Office.
As a non-regulatory agency of the U.S. Department of Commerce, NIST promotes U.S. innovation and industrial competitiveness by advancing measurement science, standards and technology in ways that enhance economic security and improve our quality of life. More information about NIST can be found at www.nist.gov.