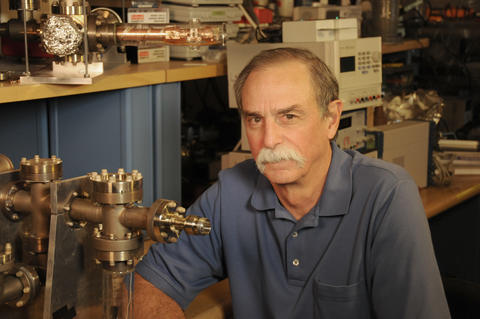 Nobel laureate David Wineland announced today that he plans to leave the National Institute of Standards and Technology (NIST) this fall and has accepted a position at the University of Oregon in Eugene. Wineland is relocating for family reasons. 
Wineland has worked at NIST's Boulder, Colorado, campus for 42 years and led a group that is internationally recognized for many advances in atomic, molecular and optical physics. 
For example, the group:
developed new ways to use lasers to cool trapped ions (electrically charged atoms);  
greatly increased the precision and capabilities of atomic clocks; 
confirmed predictions of various physics "thought experiments"; and
implemented components that could be used for future quantum computers, including the first logic gate on individual quantum bits. 
Among his many career honors, he received the National Medal of Science in 2007 and shared the 2012 Nobel Prize in Physics. 
"It's very difficult for me to leave; I've loved being at NIST," Wineland said. "I'll miss working alongside my NIST colleagues. They perform world-class research every day they are in the lab, and I'm sure they will continue to do so. But I now very much look forward to working with colleagues at the University of Oregon."
NIST Acting Director Kent Rochford praised Wineland's decades of scientific leadership and his many contributions to important technologies such as atomic clocks and experimental quantum computing.  
"Dave is universally respected, even revered, at NIST. His impact is too profound to measure even for us, and we're measurement experts," said Rochford. "We are all very sad to see Dave go but hope that his new University of Oregon position will include opportunities for continued collaboration. We wish him the very best in this next phase of his life and career."