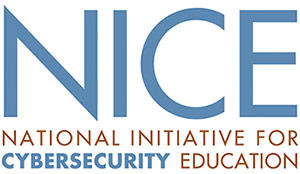 The National Institute of Standards and Technology (NIST) is offering up to $1 million in grants to establish up to eight Regional Alliances and Multistakeholder Partnerships to Stimulate (RAMPS) cybersecurity education and workforce development. As part of the Department of Commerce's "Skills for Business" initiative that has made job-driven training a priority, RAMPS will support the NIST-led National Initiative for Cybersecurity Education (NICE).
NICE works with government, academia and the private sector to bring leadership and vision to increase the number of skilled cybersecurity professionals helping to keep the nation secure from computer-based attacks.
Frost & Sullivan's 2015 (ISC)2 Global Information Security Workforce Study estimates an international information security workforce shortfall of 1.5 million people during the next five years due to a lack of trained professionals. NICE is taking a regional approach to solve this challenge in the United States.
"We are encouraging more employer engagement in local communities to influence education and training providers to develop job-driven training that provides the skills that businesses need," said NICE director Rodney Petersen. "We expect the pilot RAMPS communities to share their effective practices and solutions, and that they will become role models for regional partnerships in other workforce sectors."
Effective partnerships will focus on organizing employers with cybersecurity skill shortages to join with educators to focus on developing the skilled workforce to meet industry needs within the local or regional economy. The program's goals are to align the workforce needs of local business and nonprofit organizations with the learning objectives for education and training provided in NICE's National Cybersecurity Workforce Framework and to increase the pipeline of students pursuing cybersecurity careers. NIST anticipates funding five to eight awards of up to $200,000 during 15 months as cooperative agreements.
Applicants must be nonprofit organizations, including institutions of higher education, located in the United States or its territories. Applicants must also demonstrate through letters of interest that at least one of each of the following types of organizations is interested in being part of the proposed regional alliance: K-12 school or Local Education Agency (LEA), institution of higher education or college/university system, and a local employer.
The deadline to apply is July 12, 2016, by 11:59 p.m. Eastern Time. NIST will hold a webinar for interested applicants to provide general information regarding this grant, offer general guidance on preparing applications and answer questions. See the Grants.gov announcement and the NICE web page for more information. For programmatic or technical questions, contact the NICE Program Office at nice.nist [at] nist.gov.