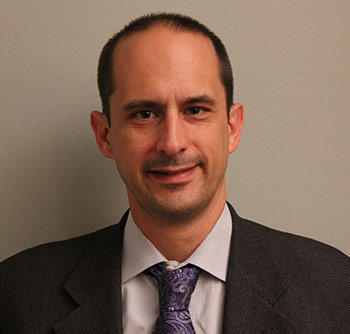 Under Secretary of Commerce for Standards and Technology and National Institute of Standards and Technology (NIST) Director Willie E. May today announced the appointment of Christopher Boyer as chairperson of the NIST Information Security and Privacy Advisory Board (ISPAB).
Boyer is the assistant vice president for global public policy at AT&T Services, Inc., where he is responsible for the company's strategic policy positions related to cybersecurity. He will assume the role and responsibilities of the chair from Peter J. Weinberger, on May 1. Boyer has been an ISPAB member since June 2012, and his term as chair will end on June 10, 2020.
The ISPAB was created in 1987 to advise NIST, and its responsibilities were expanded by the Federal Information Security Management Act (FISMA) of 2002 to include advising the Secretary of Homeland Security and the director of the Office of Management and Budget on information security and privacy issues pertaining to federal government information systems. ISPAB's responsibilities include review of proposed standards and guidelines developed by NIST.
The next ISPAB meeting will be held June 15-17, in Washington, D.C. ISPAB meetings are open to the public. For more information, visit the ISPAB website.