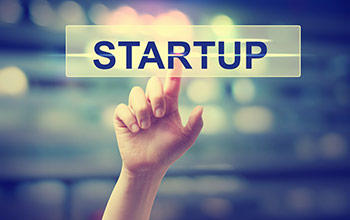 GAITHERSBURG, Md. - The U.S. Commerce Department's National Institute of Standards and Technology (NIST) and the Maryland Technology Development Corporation (TEDCO) today announced a new grant program that will provide opportunities for researchers to turn promising NIST technologies and know-how into entrepreneurial careers and high-tech businesses.
At a ceremony attended by Maryland Commerce Secretary R. Michael Gill, Under Secretary of Commerce for Standards and Technology and NIST Director Willie E. May and TEDCO President and Executive Director Robert A. Rosenbaum signed an agreement to allow the two organizations to collaborate on the program.
TEDCO will administer the NIST Science and Technology Entrepreneurship Program (N-STEP), which will offer an anticipated 10 grants of up to $112,000 for a specific project that can be successfully completed within 12 months. Eligible researchers include former NIST employees, current employees nearing the end of their term employment (such as post-doctoral fellows) and guest researchers from other institutions.
"We want to provide the opportunity for the many talented researchers who have spent time at NIST to take what they learned or accomplished here and turn it into a business that can benefit science and the local and national economies," said May. "We believe this support at a critical point on the pathway to commercialization will encourage additional investment in these companies and ultimately create new jobs."
In addition to the funding, NIST and TEDCO will make available a variety of resources. For example, each awardee will be required to attend entrepreneurial training, and TEDCO will assign at least one advisor or mentor to help them identify critical technical and business milestones.
The NIST Technology Partnerships Office (TPO) will identify inventions available for licensing that are most appropriate for commercialization, especially by start-up and early-stage firms. TEDCO and local economic development organizations can facilitate the creation of start-up companies to license and commercialize NIST's inventions. NIST also may provide access to its research and development expertise, equipment, facilities and materials.
During the one-year grant period, awardees will receive entrepreneurial training such as that available through the National Science Foundation I-Corp, University of Maryland's Mtech, the Foundation for Advanced Education in Science (FAES at NIH), the Rocky Mountain Innovation Center, or receive professional business mentoring.
NIST and TEDCO will host roundtables and workshops to increase awareness of entrepreneurship and technology commercialization opportunities for start-up companies.
Researchers interested in applying for an N-STEP grant must first submit a whitepaper providing a brief overview of their envisioned company, technology and product or service. More information on the program can be found on the TEDCO website. Whitepapers will be accepted on a continuing basis until N-STEP program funds are fully committed.
For more than a decade, TEDCO has provided funding, mentoring and networking opportunities to support Maryland's innovation ecosystem. Founded by the Maryland General Assembly, TEDCO is frequently ranked as one of the most active seed/early-stage investors in the nation. The organization plays a key role in bringing research created in Maryland's educational institutions and federal laboratories into the commercial marketplace. For more information on TEDCO and its program and resources, visit www.TEDCO.md.
As a non-regulatory agency of the U.S. Department of Commerce, NIST promotes U.S. innovation and industrial competitiveness by advancing measurement science, standards and technology in ways that enhance economic security and improve our quality of life. To learn more about NIST, visit www.nist.gov.