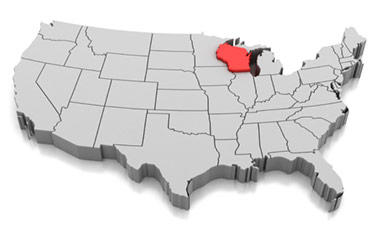 As part of a multiyear effort to make the most of its federal investment in U.S. manufacturing, the National Institute of Standards and Technology (NIST) has awarded a new cooperative agreement for the Hollings Manufacturing Partnership (MEP) center in Wisconsin.
The Wisconsin Center for Manufacturing and Productivity, Inc., will receive approximately $4 million for the first 15 months of a 5-year agreement to work with partners at the state and federal levels to help small and medium-sized manufacturers develop new customers, expand into new markets and create new products.  
The new center will offer a diverse set of statewide products and services in areas such as exporting, supply chain management and sustainability, while focusing on five strategic industry clusters: power generation, water, food and beverage, biotechnology and aerospace. 
It also will pursue advanced manufacturing initiatives with a wide range of partners including NASA and the Ohio-based America Makes, a regional hub for manufacturing innovation and member of the National Network for Manufacturing Innovation.
Over the 5-year agreement, NIST will provide a total of $16.3 million, matched by $21.1 million in non-federal cost-share. NIST funding beyond year one is subject to the availability of annual appropriations and successful annual reviews.  
"This award is part of an important competition process that has given us the opportunity to review and reset funding for MEP centers across the country," said Phillip Singerman, NIST's associate director for innovation and industry services, who managed the competition process. "It is helping to keep MEP centers like the one in Wisconsin in a position to meet the changing needs of manufacturers." 
The Wisconsin Center's proposal was reviewed by government and independent experts and evaluated against a number of criteria, including demonstration of a thorough understanding of market needs and how proposed service offerings would meet those needs. The reviewers also looked at the proposed business models, performance measurements and metrics, partnership potential, staff qualifications and program management, as well as financial and nonfederal cost-share plans. 
"This funding will help the new center realize many of the MEP program's goals for collaboration. We were pleased to see this competition bring together multiple organizations to form the Wisconsin Center for Manufacturing and Productivity to operate the new center," said Carroll Thomas, MEP director. 
For every dollar of federal investment, MEP clients generate nearly $19 in new sales, which translates into $2.5 billion annually. And for every $2,001 of federal investment, MEP creates or retains one U.S. manufacturing job. Since 1988, MEP has worked with nearly 80,000 manufacturers, leading to $88 billion in sales and $14 billion in cost savings, and it has helped create more than 729,000 jobs. Read about some of MEP's successes on its website.