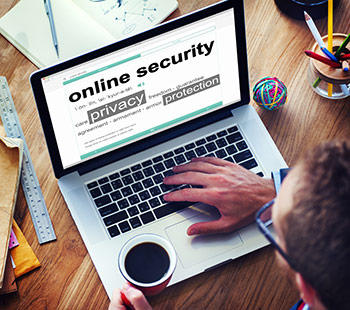 The U.S. Department of Commerce's National Institute of Standards and Technology (NIST) today announced it will award nearly $3.7 million for three pilot projects designed to make online transactions more secure and privacy-enhancing for healthcare, government services, transportation and the Internet of Things.
The three recipients of the National Strategy for Trusted Identities in Cyberspace (NSTIC) grants will pilot solutions aimed at reducing tax refund theft, improving the security of medical information and providing secure online data storage.
"As 'America's Innovation Agency,' the Commerce Department is committed to supporting innovation and industrial competitiveness that enhances our economic security," said Deputy Secretary of Commerce Bruce Andrews. "These pilots will provide innovative, practical solutions to ensure the trust we need to combat the growing threat of cyber threats and keep our online economy growing."
This is the fourth round of pilot grants awarded to support implementation of NSTIC, which was launched by the Obama administration in 2011 and is managed by NIST. The strategy supports collaboration between the private sector, advocacy groups and public-sector agencies to encourage the adoption of secure, efficient, easy-to-use and interoperable identity credentials to access online services in a way that promotes confidence, privacy, choice and innovation.
"The way we represent ourselves online is fundamental to nearly everything we do," said Mike Garcia, acting director of the NSTIC National Program Office. "We need more—and better—tools to make online identity easier and more secure, and to advance the commercial deployment of privacy-enhancing technologies. The pilots we're announcing today add to an NSTIC pilot portfolio that has already improved the digital lives of millions."
The grantees announced today are:
MorphoTrust USA (Billerica, Mass., $1,005,168)
MorphoTrust's second NSTIC pilot grant will focus on preventing the theft of personal state tax refunds. Through MorphoTrust's partnerships with multiple states, the project will show how to efficiently leverage trust created during the online driver licensing process, which includes enrollment, verification through biometric identification, authentication and validation, and issuance, in a scalable way to create trustworthy electronic IDs that individuals control.
HealthIDx (Alexandria, Va., $813,922)
HealthIDx is developing an innovative, privacy-enhancing technology that protects patients' identity and information. This project will pilot a "triple blind" technology in which medical service providers have no knowledge of which credential service provider an end-user chooses, credential service providers have no knowledge of which medical service provider the end-user is visiting, and the identity broker has no knowledge (nor retains any information) about the transaction's parties or contents.
Galois, Inc. (Portland, Ore., $ 1,856,778)
Galois will build a tool that allows users to store and share private information online. The user-centric personal data storage system relies on biometric-based authentication and will be built securely from the ground up. As part of the pilot, Galois will work with partners to develop just-in-time transit ticketing on smart phones and to integrate the secure system into an Internet of Things-enabled smart home.
Read more about the 2015 grantees and their NSTIC-aligned solutions in the latest NSTIC blog post.
As a non-regulatory agency of the U.S. Department of Commerce, NIST promotes U.S. innovation and industrial competitiveness by advancing measurement science, standards and technology in ways that enhance economic security and improve our quality of life. To learn more about NIST, visit www.nist.gov.