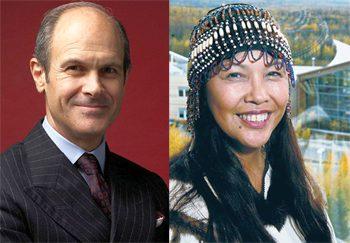 Look up the origin of the word "quest" and you'll find it comes from a Latin verb to "seek or ask." For organizations seeking insight toward improved performance and results, there's no better place to "seek and ask" about successful strategies and best practices than the Quest for Excellence® conference. Registration is now open for the 27th annual conference, April 12-15, 2015, in Baltimore, Md., that will feature insight from current and past winners of the Malcolm Baldrige National Quality Award—the nation's highest honor for performance excellence and innovation.
The conference includes an invitation for registrants to attend a ceremony and reception on Sunday evening, April 12, honoring the 2014 recipients of the Baldrige Award:
In the service category, PricewaterhouseCoopers Public Sector Practice (McLean, Va.);
In the health care category, Hill Country Memorial (Fredericksburg, Texas) and St. David's HealthCare (Austin, Texas); and
In the nonprofit category, Elevations Credit Union (Boulder, Colo.).
Additionally, registrants have the option to participate on Sunday, April 12, in pre-conference workshops (for beginner and intermediate users of the Baldrige Criteria for Performance Excellence) during the day.
This year's Quest will feature in-depth plenary sessions featuring the senior executives of the 2014 recipients, and numerous concurrent sessions, including:
Presentations by each of the 2014 recipients on their successful use of the seven categories of the Baldrige Criteria for Performance Excellence, including leadership, strategic planning, customer focus and other areas critical to organizational performance; and presentations featuring the strategies, best practices and insights of 18 past Baldrige Award recipients in the categories of manufacturing, service, small business, education, health care and nonprofit.
The Quest for Excellence conference will be highlighted by two keynote addresses. The first, on Tuesday, April 14, will be given by Katherine Gottlieb, president and chief executive officer of Southcentral Foundation (SCF) in Anchorage, Alaska, a 2011 recipient of the Baldrige Award in the health care category. An innovative and visionary leader, Gottlieb has helped transform health for the Alaska Native community. At SCF, she leads 1,800 employees in a complex health care delivery system that supports more than 80 programs and serves a geographical area stretching some 277,000 square kilometers (107,000 square miles) across Southcentral Alaska. In 2004, Gottlieb was recognized with a MacArthur Foundation Fellowship (also known as the "Genius Award") for demonstrating "that high-quality health care and effective preventive services are possible, even in communities facing obstacles of poverty and geographic isolation."
At the Quest for Excellence conference, Gottlieb will be honored with the 2015 Harry S. Hertz Leadership Award from the Baldrige Foundation. Named after the Director Emeritus of the Baldrige Performance Excellence Program, the award recognizes individuals who demonstrate exemplary behaviors consistent with Baldrige core values.
The second keynote, on Wednesday, April 15, will feature Geoff Colvin, senior editor-at-large for Fortune magazine and author of Talent is Overrated: What Really Separates World-Class Performers from Everybody Else. In his fourth decade at Fortune, Colvin is one of journalism's sharpest and most respected commentators on leadership, management, globalization, regulation, corporate governance, competition, the economy, the infotech revolution, human performance and related issues. Colvin's regular column and frequent cover stories in Fortune have earned him millions of loyal readers. He was co-anchor of television's "Wall $treet Week with Fortune" on PBS for three years, succeeding longtime host Louis Rukeyser. Colvin is heard each weekend on the CBS Radio Network, where he has made more than 10,000 broadcasts and reaches seven million listeners. He has appeared on "Today," "The O'Reilly Factor," "Good Morning America," "Squawk Box," "CBS This Morning," "ABC's World News Tonight," CNN, PBS's "Nightly Business Report" and dozens of other programs.
Sign up for the Quest for Excellence conference by March 16, 2015, for a discounted registration fee. The registration site is www.nist.gov/baldrige/qe.
For more about the Baldrige Performance Excellence Program, call (301) 975-2036 or e-mail baldrige [at] nist.gov.