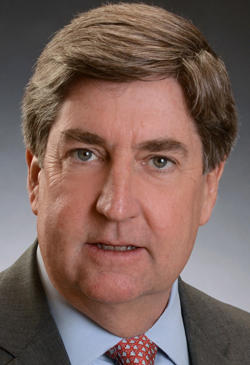 Michael Garvey, president and CEO of M-7 Technologies, an engineering, manufacturing and research organization, has joined the primary advisory committee for the National Institute of Standards and Technology (NIST). Acting Under Secretary of Commerce for Standards and Technology and Acting NIST Director Willie May appointed Garvey to the Visiting Committee on Advanced Technology (VCAT) for a three-year term.
M-7 Technologies, located in Youngstown, Ohio, is a founding and governing board member of America Makes, the National Additive Manufacturing Innovation Institute established in 2012 to serve as a pilot for a National Network of Manufacturing Institutes.
Garvey began his career with the Wall Street firm of Wagner, Stott and Co., trading equities on the floor of the New York Stock Exchange. In 1985, he returned to Ohio to help his ailing father rebuild the family's manufacturing business.
Since his return to Ohio, Garvey has worked in the U.S. defense, transportation, energy and industrial markets, teaming with technology partners from around the globe. For the past 15 years, he and his company have focused their efforts on equipping the small and mid-sized enterprise manufacturing workforce with 21st century digital capabilities.
Garvey is a former examiner for the Malcolm Baldrige National Quality Award, a member of the local Workforce Investment Board, and a former member of the Governor's State Workforce Policy Board. He is a former board member of the Northeastern Ohio Technology Council, a current executive board member of the Youngstown Business Incubator, and a member of the Youngstown State University College of STEM Advisory Committee. In 2010, M-7 Technologies was recognized by the state of Ohio as the Ohio Employer of the Year. Garvey is a graduate of Michigan State University.
Garvey is attending his first VCAT meeting Feb. 4 and 5, 2015, on NIST's Gaithersburg campus. To learn more about the committee, visit www.nist.gov/director/vcat/.