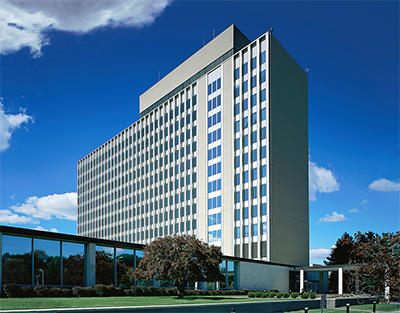 NIST hosted the Board of Directors of the International Electronics Manufacturing Initiative (iNEMI) on Wednesday, Dec. 10, 2014, for a half-day overview on NIST programs. This visit to NIST coordinated by PML's David Seiler—an iNEMI Board Member—offered these iNEMI leaders an opportunity to learn about what NIST does to help the electronics industry.
iNEMI is a non-for-profit R&D consortium of approximately 100 leading electronics manufacturers, suppliers, associations, government agencies, and universities. Representatives from Intel Corporation, IBM, and other leading organizations were in attendance.
NIST's collaborations with iNEMI provide information that is extremely useful for planning and efficiently executing NIST measurement research, standards, and calibration programs. This partnership enables NIST to better fulfill its mission of advancing measurement science and standards in support of U.S. industry.