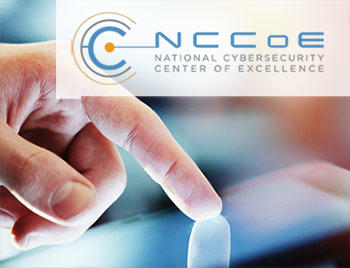 The U.S. Commerce Department's National Institute of Standards and Technology (NIST) has awarded a contract to operate its first Federally Funded Research and Development Center (FFRDC), which will support the National Cybersecurity Center of Excellence (NCCoE). The Indefinite Delivery, Indefinite Quantity (IDIQ) contract was awarded to The MITRE Corporation, a not-for-profit organization that operates six other FFRDCs. It includes three initial tasks totaling about $29 million. This FFRDC is the first solely dedicated to enhancing the security of the nation's information systems.
The award marks a new phase for the NCCoE, which was established in partnership with the state of Maryland and Montgomery County, Md., in February 2012. The center helps businesses secure their data and digital infrastructure by bringing together experts from industry, government and academia to provide real-world cybersecurity solutions based on commercially available technologies.
"As the principal champion of the digital economy in the federal government, the Commerce Department is committed to defending our nation's digital infrastructure from cyberattacks and helping American companies strengthen cybersecurity," said U.S. Secretary of Commerce Penny Pritzker. "The NIST award announced today will enable the National Cybersecurity Center of Excellence to expand and accelerate its public-private collaborations through the Department's first Federally Funded Research and Development Center focused on boosting the security of U.S. information systems."
The contract to operate the FFRDC is a single award IDIQ contract with a maximum amount of $5 billion over 25 years, beginning with a base performance period of five years, followed by four option periods of five years each.
The center engages public and private partners through long- and short-term collaboration efforts and has been working with members of industry sectors such as health care and energy to identify common concerns and develop model cybersecurity examples and practice guides. It also works with small groups of vendors to develop "building blocks," which address technical cybersecurity challenges that are common across multiple industry sectors.
In 2013, NIST announced it would establish an FFRDC to support the NCCoE's goals and ensure a productive collaboration environment for the center's partners. FFRDCs operate in the public interest and are required to be free from organizational conflicts of interest as well as bias toward any particular company, technology or product—key attributes given the NCCoE's collaborative nature. They also provide a highly efficient way to leverage and rapidly assemble physical resources and scientific and engineering talent, both public and private.
Federal staff will provide overall management of the NCCoE, and MITRE will operate the FFRDC to support the center's mission through three major task areas: research, development, engineering and technical support; operations management; and facilities management.
The first three task orders under the contract will allow the NCCoE to expand its efforts in developing use cases and building blocks and provide operations management and facilities planning.
As a non-regulatory agency of the U.S. Department of Commerce, NIST promotes U.S. innovation and industrial competitiveness by advancing measurement science, standards and technology in ways that enhance economic security and improve our quality of life. To learn more about NIST, visit www.nist.gov. To learn more about the NCCoE, visit http://nccoe.nist.gov.