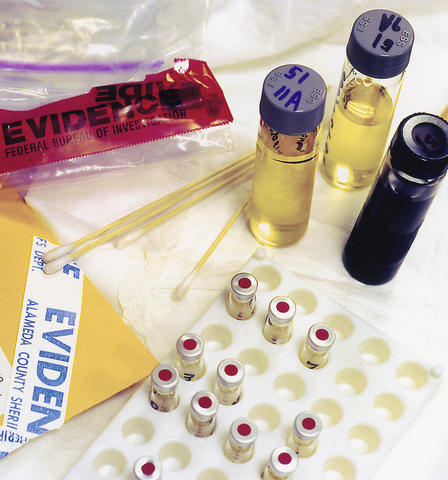 The National Institute of Standards and Technology (NIST) is accepting applications from members of the forensic science, criminal justice and academic research communities to serve on a new organization whose goal is to develop national standards and guidelines for forensic science practitioners and improve forensic science in the United States.
The Organization of Scientific Area Committees (OSAC) will include a Forensic Science Standards Board, three resource committees, five scientific area committees and 23 discipline-specific subcommittees. NIST needs more than 600 subject matter experts to fill the open positions. Nearly 400 applications have been received since the process opened on April 11.
The organization is part of NIST's commitment to support forensic science through an initiative launched in partnership with the Department of Justice in February 2013. The department established the National Commission on Forensic Science, whose membership was announced in January 2014, to provide policy guidance to the U.S. Attorney General and help set priorities for forensic science research.
NIST has responsibility for setting up what were originally termed "guidance groups," now referred to as Scientific Area Committees. Working with an existing community of forensic science scientific working groups (SWGs), and after receiving more than 80 comments on a proposed plan for a new organization, NIST developed the OSAC structure.
The organization will provide a framework for long-term coordination across disciplines to produce consensus documentary standards and guidelines to improve quality and consistency in forensic science. Its activities will incorporate much of the work currently conducted by the SWGs, which are funded by a variety of agencies and have different sizes, structures and output. The OSAC's findings and publications will be freely available to the public.
Information on the OSAC structure and applying to serve can be found online. Applications are due May 11, 2014.