May 15, 2013 – A sign points the way to the National Institute of Standards and Technology's new Robot Test Facility in Gaithersburg, Md., where engineers collect performance data from test methods designed to mimic rescue scenarios for bomb and urban search and rescue robots. The NIST Law Enforcement Standards Office and the Department of Homeland Security support development of the test methods. The test methods are published by the ASTM E54.08 Homeland Security Applications, Operational Equipment Subcommittee.
Below, the test facility contains an array of stations that simulate obstacles and challenges robots could encounter at an emergency or disaster scene. 
One of the first visitors to the NIST Robot Test Facility, the Montgomery County, Md., Bomb Squad supplied its fleet of bomb disposal robots to assist in collecting performance data to evaluate the robots' ability to meet the challenges presented by the test methods.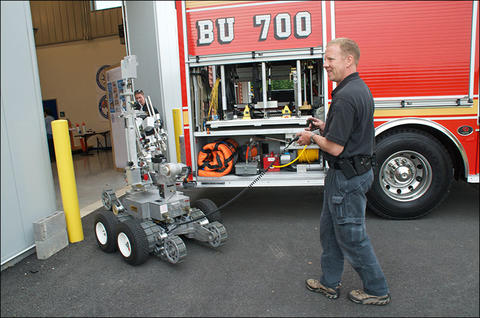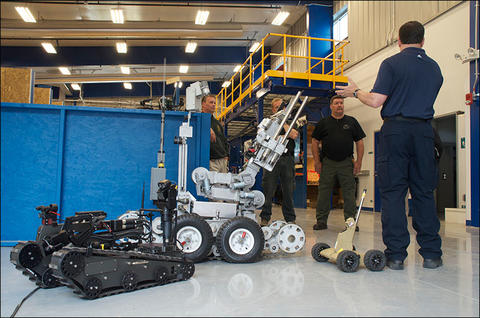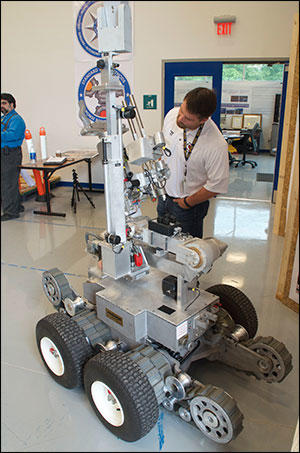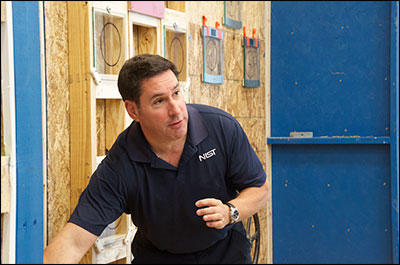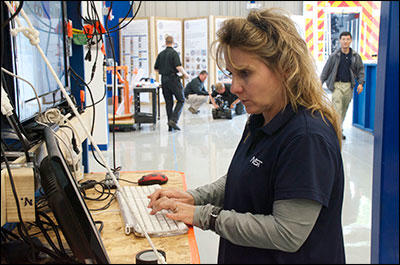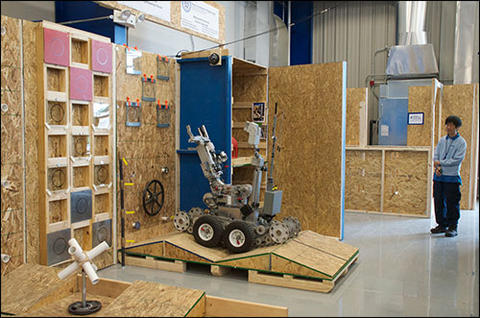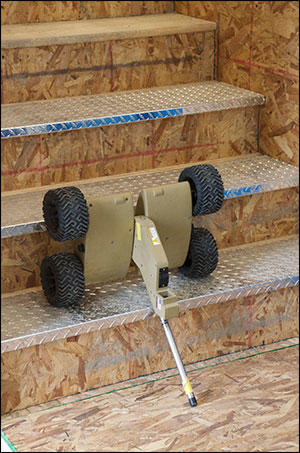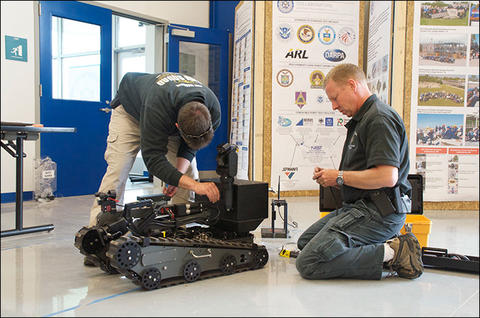 Development of test methods at the NIST Robot Test Facility is funded in part by the NIST Office of Law Enforcement Standard's Counterterrorism and Response Technlogies program.