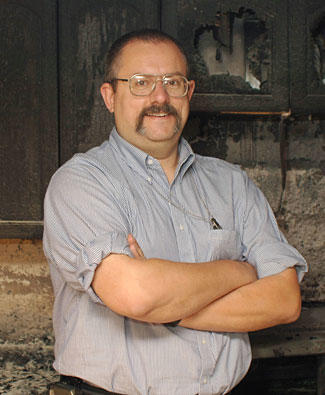 Daniel Madrzykowski, a National Institute of Standards and Technology (NIST) fire protection engineer with a 25-year track record of conducting research that saves lives and improves the effectiveness of fire-fighting techniques, has been named as a finalist for the 2013 Service to America Medals.
The awards are presented annually by the nonprofit, nonpartisan Partnership for Public Service to celebrate excellence in the federal civil service. Honorees are chosen on the basis of their commitment and innovation, as well as the impact of their work on addressing the needs of the nation.
A registered professional engineer, Madrzykowski has conducted studies on fire suppressants, gas and oil well fires, the effects of sprinkler systems on temperature and toxic concentrations of fire gases, fire incident simulations, and an array of innovative fire-fighting methods. His research often is carried out in cooperation with fire departments across the nation during "live burns" of abandoned homes and buildings.
To read about the research being conducted by the NIST Fire Fighting Technology Group, which Madrzykowski currently leads, go to: www.nist.gov/fire
The 2013 finalists are contenders for eight Service to America Medals, including Federal Employee of the Year. Medal recipients will be announced on October 3, 2013, at the Andrew Mellon Auditorium in Washington, D.C. Read more about the finalists on the Service to America Medals website.