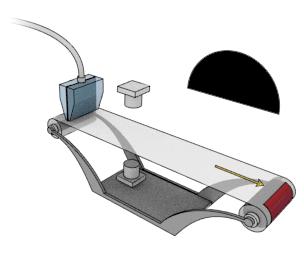 The National Institute of Standards and Technology (NIST), in concert with the FlexTech Alliance, will hold a workshop on "Flexible Printed Electronics Metrology — The Status and Needs" on Sept. 12 and 13, 2012, at the NIST laboratories in Gaithersburg, Md. The workshop will highlight the growing need for reliable measurement tools to support the rapidly developing electronics field, which uses organic semiconductors and other new materials.
These "new wave" electronics substitute carefully designed organic molecules for the rigid, inorganic crystals like silicon that are—almost literally—the bedrock of the semiconductor industry. They include "flexible" electronics that could be incorporated in fabrics or next-generation products like a computer display that can be rolled up and stuffed in a pocket. And they include "printable" electronics, based on novel materials both organic and inorganic that could harness traditional printing technologies to crank out large-scale electronic devices, like solar energy panels, by the hectare.
Flexible printed electronics won't replace traditional semiconductors—they're a whole new business with some important features. In principle, the devices are relatively low cost, easier to develop and fabricate than traditional chips, can be manufactured rapidly in huge volumes, and can be used on flexible, even transparent surfaces. In practice, however, manufacturers still require means to adequately monitor and control the properties of the materials and the associated manufacturing steps.
The workshop will examine the current measurement and monitoring challenges of an emerging electronics industry that employs a wide range of radically new substrate materials and processes—such as roll-to-roll printing—novel to the electronics sector. Manufacturers of a wide range of flexible electronics, including displays, lighting, photovoltaics and printed electronics as well as material, tool and substrate producers, will discuss the requirements for improving production quality and yield.
For more information or to register, see the workshop Web page.
Based in San Jose, Calif, the FlexTech Alliance works throughout North America to foster development of the supply chain required to support a world-class, manufacturing capability for displays and flexible, printed electronics.