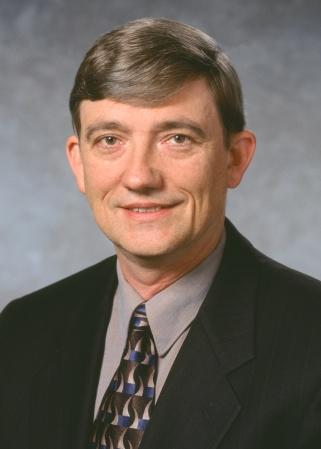 Under Secretary of Commerce for Standards and Technology and National Institute of Standards and Technology (NIST) Director Patrick Gallagher has selected William M. Holt, senior vice president and general manager of Intel Corporation's Technology and Manufacturing Group, to serve on the Visiting Committee on Advanced Technology (VCAT). Holt will serve a three-year term on the committee, the agency's primary private-sector policy advisory group.
At Intel, Holt is responsible for research and development in the areas of wafer process, package assembly and test, and computer-aided design (CAD) tools. He also is responsible for corporate quality assurance and manufacturing equipment development.
Holt began his Intel career in dynamic-random access memory (DRAM) development in 1974, working as a development engineer and then manager. He was involved in product and test engineering, circuit design and CAD tool development, and later assumed responsibility for the definition of design rules, devices and test chips for logic technologies.
In 1999, Holt became co-director of Intel's Logic Technology Development organization, which is responsible for the research, definition and development of new generations of logic technologies, advanced circuit design, advanced patterning, test technology and process and circuit simulation tools.
He has been the general manager of the Technology Manufacturing Group since 2005 and was promoted to senior vice president in 2006.
Holt received his bachelor's degree in electrical engineering in 1974 from the University of Illinois and his master's in electrical engineering from the University of Santa Clara in 1979. Holt received the University of Illinois Electrical and Computer Engineering Distinguished Alumni Award in 2007 for technical contribution to development of Intel technologies and leadership in the microelectronics industry.
The VCAT was established by Congress in 1988 to review and make recommendations on NIST's policies, organization, budget and programs. The next VCAT meeting will be June 19-20, 2012, in Gaithersburg, Md. For more information on VCAT and the meeting, visit http://www.nist.gov/director/vcat/.