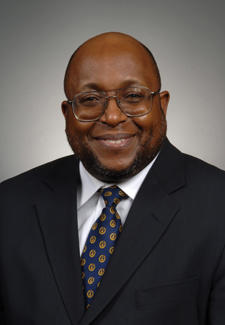 Willie E. May, a 40-year veteran of the National Institute of Standards and Technology (NIST) has been named to serve as the agency's Associate Director for Laboratory Programs. In his new position, May oversees and guides the management, operation and direction of NIST's six laboratory programs and is the principal deputy to the NIST Director.
NIST's six laboratories include the Physical Measurement Laboratory, Material Measurement Laboratory, Engineering Laboratory, Information Technology Laboratory, the Center for Nanoscale Science and Technology and the NIST Center for Neutron Research. The NIST Laboratories collaborate with U.S. industry and universities to conduct measurement, standards and technology research that advances the nation's R&D infrastructure. The overarching goal of the NIST laboratory programs is to accelerate U.S. innovation, which is a major driver of economic growth and job creation.
Prior to his current position, May served as director of the Material Measurement Laboratory, which serves as the nation's reference laboratory for measurements in the chemical, biological and materials sciences. Before that, May led NIST's research and measurement service programs in chemistry-related areas for more than 20 years.
May holds several leadership positions outside of NIST, including: serving as vice president of the 18-person International Committee on Weights and Measures (CIPM) and chairing the CIPM Consultative Committee on Metrology in Chemistry's Organic Analysis Working Group; co-chairing the Joint Committee on Traceability in Laboratory Medicine's Working Group on Reference Materials and Reference Procedures; chairing the Executive Board for the Hollings Marine Laboratory in Charleston, S.C.; and sitting on the Board of Visitors for the University of Maryland–College Park's College of Computer, Mathematical, and Natural Sciences.