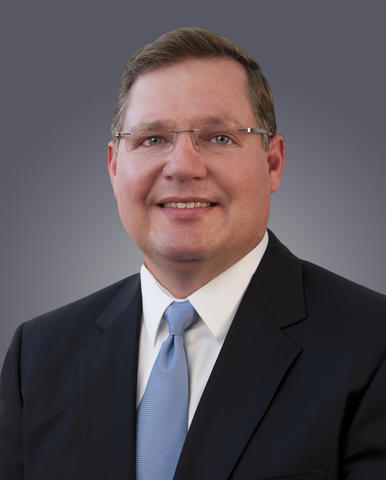 The National Institute of Standards and Technology (NIST) today announced that manufacturing industry executive Michael F. Molnar has been appointed to be the agency's first-ever Chief Manufacturing Officer.
The manufacturing sector is critical to the U.S. economy, and the Obama administration is committed to building domestic manufacturing capabilities to create the new products, new industries and new jobs of the future. NIST is particularly well-positioned to support this goal because of its unique mission to work closely with industry. This new position will leverage NIST's strong relationships with industry to accelerate innovation that will create 21st-century manufacturing jobs and enhance our global competitiveness. As part of this effort, the position will support the broader Advanced Manufacturing Partnership recently launched by President Obama that brings industry, universities and the federal government together to invest in emerging technologies.
"We look forward to having Mike join the NIST team," said Under Secretary of Commerce for Standards and Technology and NIST Director Patrick Gallagher. "His background in manufacturing research and development, collaborative engineering, and sustainable products and processes, combined with his policy experience, make him uniquely suited for this position."
As Chief Manufacturing Officer, Molnar will be responsible for planning and coordination of the Institute's broad array of manufacturing research and services programs. He will serve as NIST's central point of contact with the White House, the Department of Commerce and other agencies on technical and policy issues related to manufacturing.
Molnar has extensive industrial experience, with leadership roles in manufacturing technology, advanced manufacturing engineering, metrology and quality systems. He currently serves as Director of Environmental Policy and Sustainable Development at the Columbus, Ind., headquarters of Cummins Inc. Cummins is a $14 billion international company that designs and manufactures commercial engines and power generation systems.
Molnar has served as a federal fellow in the White House Office of Science and Technology Policy, and was elected as a fellow of both the American Society of Mechanical Engineers and the Society of Manufacturing Engineers. He is a licensed professional engineer, a certified manufacturing engineer and a certified energy manager.
Molnar received a Master of Business Administration from the University of Notre Dame in Indiana and both a Master of Science in manufacturing systems engineering and a Bachelor of Science in mechanical engineering from the University of Wisconsin-Madison. He is an active member of professional societies, consortia and volunteer organizations.
Molnar will begin working at NIST on August 29, 2011.