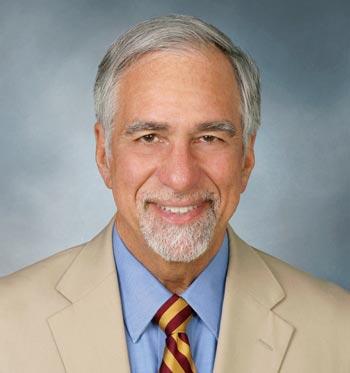 The U.S. Commerce Department's National Institute of Standards and Technology (NIST) announced today that Phillip Singerman has been appointed to the newly created position of Associate Director (AD) for Innovation and Industry Services. Beginning on Jan. 31, Singerman will lead NIST's suite of external partnership programs, including the Hollings Manufacturing Extension Partnership, the Technology Innovation Program and the Baldrige Performance Excellence Program.
The new AD position for Innovation and Industry was created as part of the first major realignment of NIST programs in 20 years. The change was designed to improve the agency's efficiency in delivering both forefront research results and the measurement, standards and technology-related services needed by manufacturers and other customers, providing critical support to U.S. economic growth.
"We're delighted to have Dr. Singerman join NIST," said NIST Director Patrick Gallagher. "He brings an unusual breadth of leadership experience in both the public and private sectors and at the national, state and local levels that will be invaluable as we continue to strengthen our partnerships with industry and other stakeholders."
Singerman currently serves as a Senior Vice President at B&D Consulting, a Washington, D.C.-based firm, where he provides strategic advice and technical assistance on economic development programs to nonprofit and public organizations.
During the Clinton Administration, he served as Assistant Secretary for Economic Development at the U.S. Commerce Department, and he has 30 years of experience leading nationally recognized, regional technology development and transfer organizations, including the Maryland Technology Development Corporation (TEDCO) and Philadelphia's Ben Franklin Technology Partners (BFTP).
"I am honored to join Pat Gallagher and the dedicated professionals at NIST," Singerman said. "NIST is one of the federal government's most important technological assets and is critical to maintaining the nation's international leadership in measurement, standards and support of our manufacturing sector. Nothing can be more important during this period of intense global competition."
Singerman received his bachelor's degree from Oberlin College and has a doctorate from Yale University. He has taught at Yale College, Barnard College and the Fels Institute of Government at the University of Pennsylvania. After graduating from college, he served as a Peace Corps volunteer in Colombia.