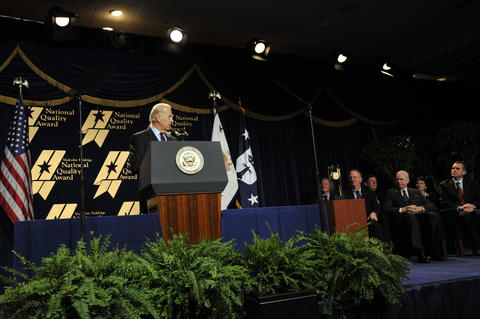 Go to Secretary of Commerce Gary Locke's Remarks at Baldrige Quality Awards
On Dec. 2, 2009, Vice President Joe Biden and U.S. Commerce Department Secretary Gary Locke presented three U.S. organizations with the Malcolm Baldrige National Quality Award, the nation's highest honor for innovation and performance excellence.
The ceremony—the 22nd in the history of the award—honored the 2008 recipients—Cargill Corn Milling, North America, Wayzatta, Minn. (manufacturing); Iredell- Statesville Schools, Statesville, N.C. ( education); and Poudre Valley Health System, Fort Collins, Colo. (health care)
"Though the 2008 Baldrige Award recipients hail from different sectors, they each serve as a model to all organizations who want to get the most out of their people and provide the very best service to their customers and the communities they serve," said Secretary Locke. "Congratulations to all of you for a job very well done." (Secretary's full remarks.)
"While others were settling for good enough, you three and your outfits were aiming at world class. Good enough wasn't good enough," said Vice President Biden. "While others were buffeted by the winds of change, you harnessed those winds of change—improving, inventing, and innovating for a new century."
The 2008 Baldrige Award recipients were selected from a field of 85 applicants. All of the applicants were evaluated rigorously by an independent board of examiners in seven areas: leadership; strategic planning; customer and market focus; measurement, analysis and knowledge management; workforce focus; process management; and results. The evaluation process for each of the recipients included about 1,000 hours of review and an on-site visit by a team of examiners to clarify questions and verify information in the applications.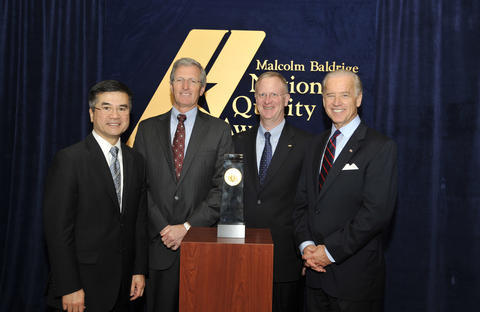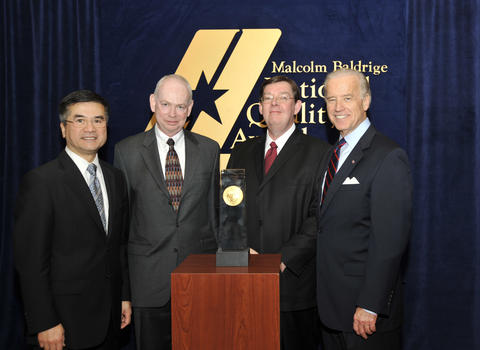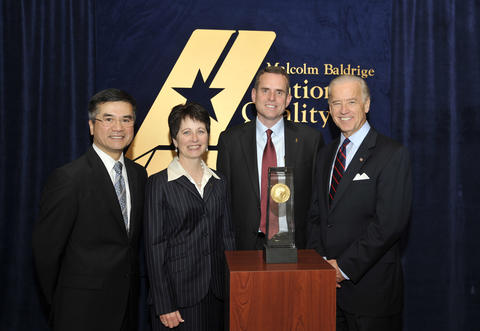 For further information on the Baldrige Award see: http://www.baldrige.nist.gov.
Back to media advisory on the ceremony for the 2008 Baldrige winners>>