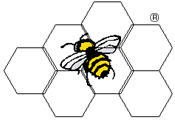 Builders interested both in conservation and thrift can benefit from the latest updates to an innovative software package released this week by the National Institute of Standards and Technology (NIST). BEES 4.0, the new version of NIST's software tool for selecting environmentally preferred, cost-effective building products, updates data on more than 200 products and adds 30 new products for review. It also offers users the option of a new set of consensus weights for scoring the environmental impact of individual building products.
BEES 4.0 (Building for Environmental and Economic Sustainability version 4) measures both the environmental and economic performance of building products with life-cycle assessment techniques developed respectively by the International Organization of Standardization (ISO) and ASTM International.
With BEES a user can ascertain, for instance, the environmental impact of a product at any stage of its existence—raw material acquisition, manufacture, transportation, installation, use, and recycling and waste management. The environmental ramifications of the product at each of these stages is provided for each of 12 categories: global warming, acidification, eutrophication, fossil fuel depletion, indoor air quality, habitat alteration, human health, ecological toxicity, ozone depletion, smog, criteria air pollutants and water intake. The new consensus weight option, developed by a panel of building product manufacturers, green building designers and environmental assessment experts, allows users to evaluate environmental impacts considering short-, medium- and long-term effects.
Comprehensive economic performance data are similarly available for the costs of initial investment, replacement, operation, maintenance and repair, and disposal. Environmental and economic performances are combined into an overall performance measure using the ASTM standard for Multi-Attribute Decision Analysis. For the entire BEES analysis, building products are defined and classified according to the ASTM standard classification for building elements known as UNIFORMAT II.
BEES 4.0 includes a number of new non-biobased products, including carpeting from several manufacturers who agree to purchase carbon credits to offset the product's life-cycle greenhouse gas emissions. These and other products, such as biobased carpets, roof coatings, building maintenance products and fertilizers that qualify for a government "green" preferential purchase program, could increase builder participation in the nation's green building drive.
The U.S. Department of Agriculture Chief Economist's Office of Energy Policy and New Uses supported NIST's BEES research on biobased products.
BEES 4.0 can be downloaded for free online.