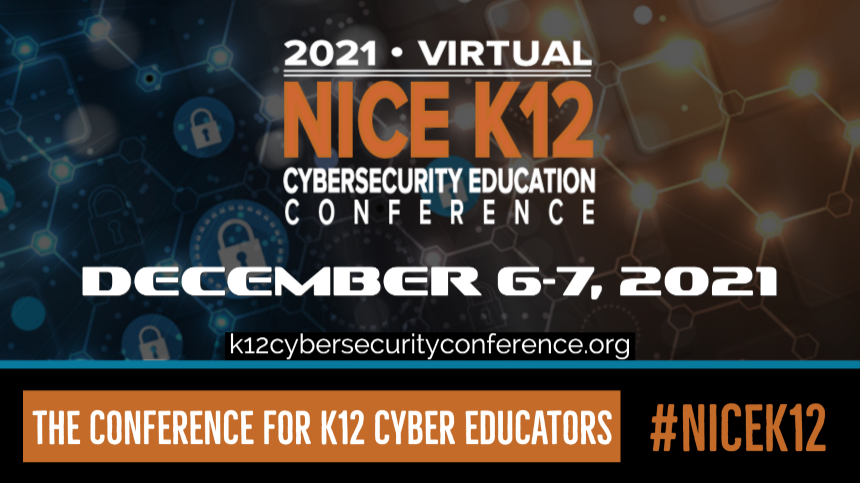 Save the Date
2021 VIRTUAL NICE K12 Cybersecurity Education Conference
December 6-7, 2021
The 2021 NICE K12 Cybersecurity Education Conference will be a fully virtual event again this year. In an effort to be mindful of health concerns, travel restrictions, budget impacts, and the continued commitment to equity and inclusion, the Conference will once again bring its community spirit and networking energy to an inspiring and engaging online space.
Keep up to date at the conference website: k12cybersecurityconference.org
---
This event is supported by the National Initiative for Cybersecurity Education (NICE), a program of the National Institute of Standards and Technology in the U.S. Department of Commerce, under financial assistance award #70NANB20H144.