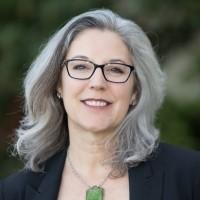 Michelle L. Avary
Head of Automotive Industry & Autonomous Mobility
World Economic Forum
Keynote Speaker
As a leader in automotive technologies, Avary has been at the forefront of revolutionizing the mobility space and has devoted her career in establishing better infrastructures for automotive, autonomous, IoT, and connectivity platforms.
At the World Economic Forum, Michelle oversees a team and portfolio of projects aimed to ensure road transit is safe, clean, and inclusive. The works spans defining what is a safe autonomous vehicle, ensuring mobility is inclusive to all including women, elderly, rural populations, and people of color, as well accelerating the uptake of cleaner mobility. Avary is the head of the Automotive Governors, a group that meets annually in Davos, Global AV Technology Council aiming to close key technology governance gaps and works with governments around the world to pilot policy frameworks.
Prior to joining the World Economic Forum, Avary, was Vice President of Products and Strategy, Global Automotive Io(m)T at Aeris, led a global team that developed and operated embedded and tethered services for Toyota Motor Sales, co-founded Drive Time Metrics, an automotive data monetization startup, and founded Women in Automotive Technology an advocacy group that empowers women worldwide to reach their potential in tech and auto field.
Avary is on the advisory board for various startups, has been recognized by U.S. government as a subject matter expert on automotive technologies and served as an executive director for the Future of Automotive Security and Technology Research, as well as LA Auto Show's advisory board.
Her patents for telematics technologies including Automatic Crash Notification Using Pre-recorded Messages, Cross Channel In-vehicle Media Consumption Measurement and Analysis, and Discovery Playlist Creation are recognized worldwide. Avary has several more pending patents.
Avary holds a Bachelor of Science in Economics from Pennsylvania State University, a Masters of Art in Economics from the University of San Francisco, and studied international law and economics at Chulalongkorn University in Bangkok.
---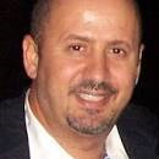 Youssef Abdelilah

Global Innovation & Strategy
Office of the Chief Technology Officer 
American Tower & CBRS Alliance Board of Directors
Speaker
Youssef brings over 25 years of wireless communication-  holding 19 US Patents in the field. He is in the  Global Innovation and Strategy- Office of the CTO- with American Tower.  In his role, he investigates current and emerging technologies to support global innovation centers and  enable new wireless solutions such as  5G  and its applications from private networks and industry 4.0 to smart transportation and smart cities. He has been with the CBRS alliance from Day 1, among the first dozen of members acting as vice-chair of the business working group driving the adoption and awareness of CBRS OnGo- Private LTE/5G and Neutral Host wireless networks.
 
---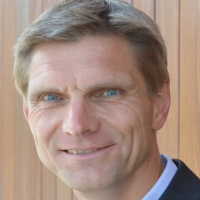 Sven Beiker
Managing Director, Silicon Valley Mobility
External Advisor, SAE International 
Moderator
 
Dr. Sven Beiker has spent more than two decades focused on the future of mobility and automotive safety during a career spanning BMW Group, McKinsey & Company and Stanford University. Today, Sven is the Managing Director of Silicon Valley Mobility, a consulting and advisory firm he founded in 2017 specializing in technical diligence, product roadmaps and business models for mobility. Sven is also a Lecturer at the Stanford Business School where he teaches strategies for startups and corporations in the field of automated, connected, electrified and shared mobility. His mission is to improve sustainability, safety, efficiency, and convenience in how consumers use automobiles. Dr. Beiker also serves on advisory boards of several startups in the mobility space, as an advisor to the German American Chamber of Commerce in San Francisco, and as an advisor / co-editor to the Springer Lecture Notes in Mobility.
---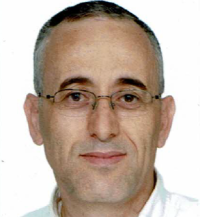 Lotfi Benmohamed

Advanced Network Technologies Division
Information Technology Laboratory (ITL)
National Institute of Standards and Technology (NIST)
Panel Moderator
Dr. Lotfi Benmohamed is with the Advanced Network Technologies Division in NIST/ITL where he leads a program on information-centric networking focused on Named-Data Networking (NDN). He was a Member of Technical Staff with Bell Laboratories, Holmdel, NJ (1994-2000), a Senior Network Architect with Corvis Corporation, Columbia, MD (2000-2003), and a Senior Researcher with the Johns Hopkins Applied Physics Laboratory, Laurel, MD (2003-2014). His current research interests include future internet architectures based on information-centric networking as well as secure and resilient Internet of Things for industrial and public safety applications. He holds numerous US patents, regularly publishes peer-reviewed papers, serves on technical program committees of multiple international conferences, and chairs the annual NDN community meetings hosted by NIST.
---
Roger Berg
Vice President 
DENSO North America, Research and Development 
Speaker
Roger Berg is Vice President of DENSO's North American Research and Development group. His latest research interests and responsibilities include connected and automated vehicles, transportation data collection and analytics, cyber security, mobile edge computing and Blockchain for mobility services.
Berg has experience in military and consumer electronics from previous engineering management and executive positions at Northrop Grumman, Motorola and Sony Electronics combined with nearly 20 years as an executive for automotive electronics product development and R&D at DENSO.
Berg earned a BSEE from the University of Illinois in Urbana, and a MSEE from Illinois Institute of Technology in Chicago. He is the inventor or co-inventor on 12 U.S. and international patents. He is a long standing member of SAE, where he currently holds the position of vice chair for the V2X Communications Steering Committee and Vehicular Applications Technical Committee. Berg is also a member of the DriveOhio Expert Advisory Board, serves on the Advisory Board for the Auto-ISAC, chairs Mobility Open Blockchain Initiative's Connected Mobility Data Marketplace working group, and chairs the Automotive Edge Computing Consortium's Marketing Steering Committee. In December of 2016 he was voted one of Automotive News' "60 people driving the self-driving movement".
---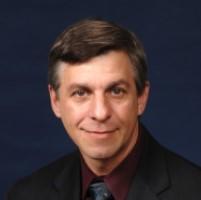 Robert Bohn

NIST Cloud Computing Program Manager
Advanced Network Technologies Division
Information Technology Laboratory (ITL)
Conference Chair
Dr. Robert Bohn, of the Advanced Network Technologies Division in NIST/ITL, serves as Program Manager for the NIST Cloud Computing Program. In this role, he manages and coordinates the goals and strategy of the program and also works with industrial, academic and other government stakeholders to address requirements needed for the US Government's successful and timely adoption of cloud computing as described in the NIST Cloud Computing Technology Roadmap (NIST SP 500-293).
The NCCP recently published a cloud federation reference architecture (CFRA) and vocabulary in February 2020 (NIST SP 500-332). Bob also serves as the chair of IEEE/P2302 Standard for Intercloud Interoperability and Federation (SIIF) to create an economy of services and resources amongst cloud providers. The P2302 will leverage the new CFRA in the creation of the standard.
Currently, Bob is also involved in the development of a remote driving and vehicle teleoperation program with Dr. Tao Zhang.
 
---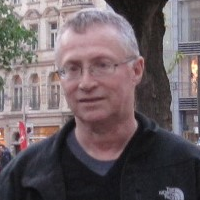 David Corman 

Program Director
Cyber Physical Systems (CPS) and Smart and Connected Communities (S&CC) Programs
National Science Foundation
Speaker
Dr. David Corman is the Program Director leading Cyber Physical Systems (CPS) and Smart and Connected Communities (S&CC) Programs for the National Science Foundation.  The CPS program is a cross-disciplinary and inter-agency program and seeks to reveal cross-cutting, fundamental scientific and engineering principles that underpin the integration of cyber and physical elements across all application domains. 
The Smart and Connected Communities program was started by NSF in 2016. The goal of this program is to support strongly interdisciplinary, integrative research and research capacity-building activities that will improve understanding of smart and connected communities and lead to discoveries that enable sustainable change to enhance community functioning.  The focus here is not simply on cities – but on cities, towns, and rural regions.  
Dr. Corman joined NSF 2013.  He previously worked for McDonnell Douglas / Boeing in a variety of research positions.   Dr. Corman was chief scientist in the Network Systems Technology for Boeing Research and Technology during the period from 2007 – 2013.  His responsibilities also included development and leadership of research projects in cybersecurity for airplane and avionics systems.  
Dr. Corman obtained a dual BS degree in System Science and Mathematics and Applied Mathematics and Computer Science from Washington University in St. Louis. He then obtained a dual MS degree in SSM and Mechanical Engineering from Washington University. He completed his graduate education at the University of Maryland – College Park and obtained a PhD in Electrical Engineering with a major in controls and minor in communications and applied mechanics. 
---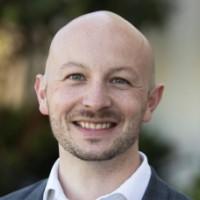 Tim Dawkins

Lead, Automotive and Autonomous Mobility
World Economic Forum
Speaker
Tim Dawkins is an automotive technologist with a specialism in ADAS and Automated Driving Systems.  Currently, he leads a portfolio of Automotive and Autonomous Mobility policy research activities for the World Economic Forum, studying the future governance needs of automated vehicles, with a particular focus on safety.  
Prior to joining the Forum, Tim spent his career conducting applied research at SBD Automotive, a technology consulting firm, testing and developing ADAS, infotainment and vehicle security systems.  He also served in the British Army as a reserve soldier in the Royal Logistics Corps.
Tim holds an MBA from Surrey Business School and a Bachelor's Degree in Motorsport Engineering from Brunel University London.  He has also completed a range of further professional certifications in Military Ethics, Counter-Terrorism, and Robotics.
 
---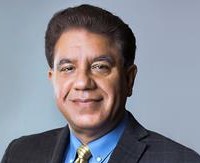 Sanjay Dhawan

Chief Executive Officer
Cerence Inc.
Speaker
With more than 30 years of technology leadership and extensive experience in the automotive industry, Sanjay brings a deep understanding of AI and machine learning applications, with particular focus on developing solutions at the intersection of devices, sensors, cloud solutions and data integration. Prior to joining Cerence as CEO in September 2019, Sanjay served as President of the Connected Services Division and Chief Technology Officer of Harman Industries International until 2019. Previously, he served as President and Chief Executive Officer of Symphony Teleca Corporation since 2010. Symphony Teleca was acquired by Harman in January 2015.Sanjay Dhawan was responsible for the day-to-day operations of Symphony Teleca, as well as its overall financial performance. Dhawan joined Symphony Teleca from Aricent, a KKR owned privately held company with global operations in over 25 countries and over 10,000 employees, where he served as the President and Chief Operating Officer. At Aricent, he was responsible for the company's strategy, sales, marketing and the management and oversight of several high-growth business units and various functional units.
Prior to Aricent, Dhawan was the Chairman, CEO, and co-founder of Inkra Networks, a company credited with defining the virtual networking market segment. Dhawan also held chief strategy, development, sales and management roles at Netopia, StarNet and Advanced Micro Devices (AMD).
Dhawan has authored several networking-related publications and books and has chaired IEEE 802 and ANSI X3T9 standards sub-groups. He holds a Master's degree in Electrical Engineering from Brunel University, England, and a BS degree in Electronics and Communications from REC Kurukshetra, India.
---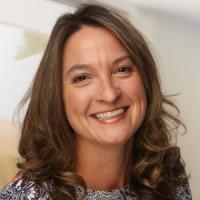 Elaina Farnsworth

Chief Executive Officer
The NEXT Education
Speaker
Elaina Farnsworth is an acclaimed speaker, published writer and thought leader in the Autonomous Vehicle and Cybersecurity industries. She currently serves as the CEO of The NEXT Education, a remote learning platform that offers knowledge and power to innovate and advance the intelligent transportation and new mobility industry. The organization provides credentialing and training programs with a blended model of instructor-led and online instruction for upskilling, retraining and employer-driven career development.
Farnsworth has been recognized as a 2018 Top 10 Influencer for North American Automotive Suppliers, 2015 TechWeek100: Top Tech Leaders in Detroit and 2015 Corp Magazine's Most Valuable Professional, among other awards.
She is passionate about the demand for knowledgeable leaders, educated employees, and skilled tradespeople in Connected Vehicle, New Mobility, Cybersecurity and Smart Cities/Communities technologies. Her advocacy in these fields continues to equip others with the skills and knowledge to advance in an ever-changing world.
---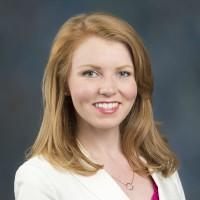 Elise Feldpausch

Connected Vehicle Technical Specialist, ITS Program Office
Michigan Department of Transportation
Speaker
 
As the Connected Vehicle Technical Specialist for the Michigan Department of Transportation's statewide ITS Program Office, Elise ensures the continued development of Michigan's statewide connected vehicle program.  This program is where statewide project and device consistency operate hand in hand with the assurance that Michigan continues to remain at the forefront of the national CAV conversation. Included in this is the management of Michigan's Statewide Data Use Analysis and Processing contract which acts as the connected vehicle back-office system that collects, stores, and processes wide-ranging real-time transportation data to support an environment for MDOT asset management and safety application development.  
Working with the Governor's office, Office of Future Mobility and Electrification and MDOT, Elise is helming the NAIAS 2021 Michigan Mobility Challenge. The NAIAS Challenge calls upon industry innovators to propose new and dynamic technology deployments that embody how autonomous vehicle (AV) technology can transform how we live, work, and play by bringing cutting-edge autonomous vehicle technology to the City of Detroit. 
Elise began her career at the ITS Program Office in 2012 with a focus on post construction asset management including, software system framework development, statewide ITS device and network maintenance, and RWIS program development.  Elise is a licensed professional engineer with the state of Michigan and is a graduate of Michigan State University where she received a Bachelor of Science Degree in Civil Engineering.
---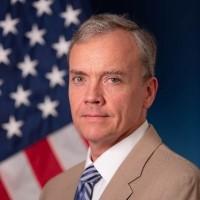 Timothy P. Grayson

Director
Strategic Technology Office 
Speaker
Dr. Timothy Grayson is the Director of the Strategic Technology Office (STO) at DARPA.  In this role, he leads the office in development of breakthrough technologies to enable warfighters to field, operate, and adapt distributed, joint, multi-domain combat capabilities at continuous speed.  These technologies include sensing, communications, and electronic warfare technology and the supporting tools and decision aids needed to compose, integrate, and operate complex combat architectures.
Dr. Grayson came to STO in 2018 from a varied career in government and industry.  Most recently he was the founder and president of Fortitude Mission Research LLC, a consulting company specializing in organizational and operational strategy development and technology analysis related to defense, security, and intelligence.  His primary client was DARPA, and in this role, he provided direct support to the Deputy Secretary of Defense's Modernization Study, of which DARPA was the lead in the fall of 2017.  Dr. Grayson helped spearhead the project that resulted in "A Blueprint for Winning," a framework for how to modernize the Department for the 21st century.    
Dr. Grayson has extensive government experience.  He spent several years as a senior intelligence officer with the Central Intelligence Agency (CIA) in the Directorate of Science and Technology and culminating in a tour at the Office of the Director of National Intelligence. Prior to CIA, Dr. Grayson was a program manager and senior scientist at DARPA. He initiated new programs in space situation awareness and networked sensing and also managed DARPA's quick reaction program portfolio, successfully deploying technology to Afghanistan during the early days of Operation Enduring Freedom.  
Dr. Grayson holds a Ph.D. in Physics from University of Rochester, where he specialized in quantum optics, and a B.S. in Physics from University of Dayton with minors in mathematics and computer science.
 
---
Chris Greer

Senior Executive for Cyber Physical Systems
Director of the Smart Grid and Cyber-Physical Systems Program Office
National Coordinator for Smart Grid Interoperability
National Institute of Standards and Technology
Speaker

Dr. Chris Greer is Senior Executive for Cyber Physical Systems, Director of the Smart Grid and Cyber-Physical Systems Program Office, and National Coordinator for Smart Grid Interoperability at the National Institute of Standards and Technology. His responsibilities include promoting the emergence of a globally interoperable Internet of Things and coordinating the development of a national framework for smart grid interoperability. Prior to joining NIST, Dr. Greer served as Assistant Director for Information Technology R&D in the White House Office of Science and Technology Policy (OSTP) and Cybersecurity Liaison to the National Security Staff. His responsibilities there included networking and information technology research and development, cybersecurity, and digital scientific data access. 
---
Syed Zaeem Hosain

Chief Technical Officer
Aeris
Speaker 
Mr. Hosain is responsible for the architecture and future direction of Aeris' networks and technology strategy. He joined Aeris in 1996 as Vice President, Engineering and is a member of the founding executive team of Aeris. Mr. Hosain has over 38 years' experience in the semiconductor, computer, and telecommunications industries, including product development, architecture design, and technical management. Prior to joining Aeris, he held senior engineering and management positions at Analog Devices, Cypress Semiconductor, CAD National, and ESS Technology. Mr. Hosain is Chairman of the International Forum on ANSI‐41 Standards Technology (IFAST) and Chairman Emeritus of the IoT M2M Council (IMC). He holds a Bachelor of Science degree in Computer Science and Engineering from the Massachusetts Institute of Technology, Cambridge, MA.
---
James Joshi

Professor, School of Computing and Information at the University of Pittsburgh
Director and Founder, Laboratory of Education and Research on Security Assured Information Systems (LERSAIS)
Speaker
James Joshi is a professor of School of Computing and Information at the University of Pittsburgh, and the director/founder of the Laboratory of Education and Research on Security Assured Information Systems (LERSAIS). He is currently serving as an NSF Program Director in the Computer and Network System (CNS) division and in the Secure and Trustworthy Cyberspace (SaTC) program. He is an elected Fellow of the Society of Information Reuse and Integration (SIRI), a Senior member of the IEEE and a Distinguished Member of the ACM. His research interests include access control models, security and privacy of distributed systems, trust management and and secure and privacy-preserving Maching Learning. He is a recipient of the NSF CAREER award in 2006. He has served as a program co-chair and/or general co-chair of several international conferences/workshops, including, ACM SACMAT, IEEE BigData, IEEE IRI, IEEE CIC, IEEE ISM, IEEE EDGE, etc. He currently serves as the steering committee chair of IEEE CIC/TPS/CogMI, and as the EIC of IEEE Transactions on Services Computing. He had also served in or is in the editorial boards of several other international journals. He has published over 140 articles as book chapters and papers in journals, conferences and workshops, and has served as a special issue editor of several journals including Elsevier Computer & Security, ACM TOPS, Springer MONET, IJCIS, and Information Systems Frontiers. His research has been supported by NSF, NSA/DoD, and Cisco. Earlier in 1995, he had led the efforts to establish the first Computer Science & Engineering undergraduate degree program/department in Nepal.
---
Rajive Joshi
Principal Solution Architect
Real-Time Innovations (RTI)
Speaker

Dr. Rajive Joshi is the Principal Solution Architect at Real-Time Innovations (RTI), working as the co-developer of RTI's Connext product suite. He serves as Chair of the Industrial Internet Consortium (IIC) Connectivity Task Group and Automotive Task Group, focusing on accelerating IIoT technology. He is the lead author and editor of the IIoT Connectivity Framework (IICF) for which he won the IIC's highest honor, the Individual Contributor Award in 2017. Rajive is also co-author of the IIC Industrial Internet Reference Architecture (IIRA); the IIC Industrial Internet Vocabulary (IIV); and the primary author of a book on sensor data fusion. He is the co-inventor of nine patents, is a contributor to open source, has been published in over 60+ publications, and served as the principal investigator for advanced technology projects on cyber-security, situational awareness, distributed system design & test tools. His work on sensor data fusion was awarded the best doctoral thesis and also the best paper at the IEEE Multisensor Fusion conference. Additionally, his work on distributed robotics has aired on CNN.
---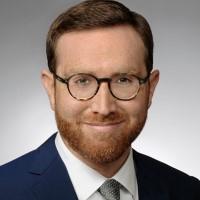 Elliot Katz
Co-founder & Chief Business Officer
Phantom Auto
Speaker
Before Phantom Auto, Elliot was chair of the autonomous vehicle practices at two of the largest law firms in the world, where he represented automakers, tier 1 suppliers, global technology companies, ridesharing companies, and municipalities. Elliot regularly speaks at mobility events throughout the world, and has recently discussed his views with media outlets such as The New York Times, The Wall Street Journal, BBC, NBC Today Show, CBS This Morning, CNBC, Wired, Forbes, Bloomberg, TechCrunch, Reuters, and NPR.
---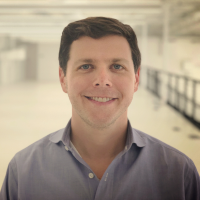 Bert Kaufman

Head of Corporate & Regulatory Affairs
Zoox
Speaker
Bert Kaufman currently leads corporate and regulatory affairs for Zoox, an early stage robotics company developing a fully autonomous vehicle, the software to make it drive, and the service to operate at scale in cities. Prior to joining Zoox, Bert advised Revolution, the Case Foundation and Glassdoor, Inc. From 2013 through 2016, he served as Senior Advisor in Secretary Penny Pritzker's office at the U.S. Department of Commerce where he helped lead the Secretary's overall strategic engagement with the business community domestically and internationally. Before joining the Obama Administration, Bert spent five years launching, scaling, and leading a trade association and a public affairs consultancy in Washington, D.C. He has a B.A., M.S., and J.D. from Syracuse University.
---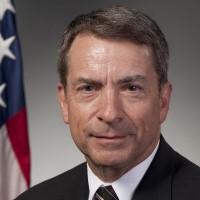 Frank Konieczny

Air Force Chief Technology Officer
Office of Deputy Chief Information Officer
United States Air Force 
Speaker
Frank Konieczny, a Senior Level Executive, is the Air Force Chief Technology Officer, Office of Deputy Chief Information Officer, Office of the Secretary of the Air Force, the Pentagon, Arlington, Virginia. He has primary responsibility to advance the Information Technology landscape of the Air Force. His current focus areas include developing the future technical target baseline, mobility enterprise solutions, data management, Identity, Credential and Access Management access/claims management, mesh networks, artificial intelligence/quantum capabilities, cyber and technology innovation pathfinders and advancing the Joint Information Environment.
Mr. Konieczny has completed advanced degrees in computer science engineering and administrative science, and in 1987 he completed all coursework for a doctorate in computer science. He has extensive experience as a systems analyst and chief programmer, working with a variety of firms including Teledyne Brown Engineering, SAIC and General Research Corporation. He has supported the programming and analytical analysis for a wide spectrum of government projects including ballistic
missile defense, network design, missile test analysis, radar systems analysis and simulation, and operations research and statistical analysis. Mr. Konieczny would go on to serve as a project manager, business unit manager, Chief Scientist and Chief Technology Officer. He has managed more than 20 significant government sector programs involving multiple large and small business subcontractors and academic institutions in areas of Army and Navy manpower, logistics, force structure, undersea warfare, real time statistical analysis, biometric authentication, enterprise architecture, work flow management and simulation and modeling.
Prior to his current assignment, Mr. Konieczny was employed for 10 years with AT&T Government Solutions professional services business unit. He served as the CIO, CTO and Executive Director for Operations where he managed internal research and development efforts; multi-location infrastructure management and upgrade; process improvement and standardization; support organization coordination; and development of technical solutions for a wide spectrum of projects within the government sector.
---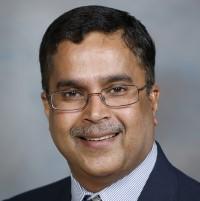 Hariharan Krishnan
Technical Fellow 
Electrical & Controls Systems Research Laboratory, GM Global R&D Center
Speaker 
Dr. H. Krishnan is a Technical Fellow in the areas of connected and automated vehicles at the Electrical & Controls Systems Research Laboratory, GM Global R&D Center.
His work experience includes 26 years of overall R&D in the development of connected vehicle safety and automated vehicle systems for automotive applications. He is a technical leader who collaborates with various global groups within GM as well as externally including consortiums, standards, USDOT, suppliers and universities.  He has successful lead large cross-OEM and supplier teams under the Crash Avoidance Metrics Partners Consortiums (CAMP) for more than a decade. He holds a strong vision and passion towards innovation, growth and development of connected and automated vehicle systems, and its promise in improving transportation mobility, vehicle safety and efficiency.
He has been working at GM R & D, since January 2001. Prior to joining GM, he has been an Assistant Professor at the National University of Singapore, Singapore from January 1993 to December 2000. He has been a visiting assistant research engineer at California PATH, University of California, Berkeley during the period June 1999 - June 2000. He obtained his Ph.D. from the College of Engineering, University of Michigan, Ann Arbor, USA in 1992. 
He has more than 91 publications in internationally refereed journals and conference proceedings, and his research publications have been cited over five thousand (5000) times by others included in the Science Citation Index. 
He was awarded the prestigious U.S. Government Award for Safety Engineering, 2015. He received the SAE Arch T. Colwell Merit Award in 2013, the SAE Vincent Bendix Automotive Electronics Engineering Award in 2013, and the SAE Intelligent Transportation Systems (ITS) Award, Outstanding Long-Term Accomplishments to ITS in 2011.
---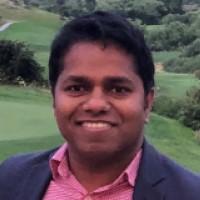 Ashish Kundu
Head of Cybersecurity 
Ciphense
Speaker
Dr. Ashish Kundu is a distinguished scientist, a leader in the area of Cybersecurity, Privacy & Compliance especially for self-driving vehicles, robots, IoT systems and IoT. He has led security and compliance of self-driving cars, tele-operated driving, and UAVs across all the stacks. He has also led the security and compliance of cloud-based healthcare, and cloud-based AI-driven education platforms. He has led cybersecurity of Nuro as its Head of Cybersecurity. Dr. Kundu also worked as a Master Inventor and Research Staff Member at IBM T J Watson Research Center during 2011-2019.  He has been recognized as an ACM Distinguished Member and earlier as ACM Distinguished Speaker. Dr. Kundu has been honored with the prestigious Master Inventor recognition multiple times by IBM Research. Dr. Kundu's doctoral research at Purdue University received the prestigious CERIAS Diamond Award for his outstanding contributions to cybersecurity. He is an Associate Editor of the IEEE Transactions on Dependable and Secure Computing. His research has led to more than 150 patents filed with more than 110 patents granted, and more than 40 research papers. Dr. Kundu received his Ph.D. from Purdue University and he was affiliated with CERIAS.
---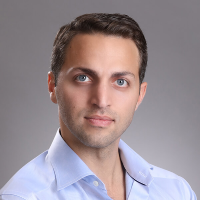 Shai Magzimof

Founder & Chief Executive Officer
Phantom Auto
Speaker
Before Phantom Auto, Shai founded his first company at age 17 while participating in Y-combinator. That company later became Cue and was acquired by Apple. At age 20, Shai founded Nextpeer, a real-time multiplayer mobile gaming social platform, which had over 180 million downloads before it was acquired by Viber. Shai served as an executive at Viber for a year. In late 2017 Shai started Phantom Auto from his garage in Palo Alto.
---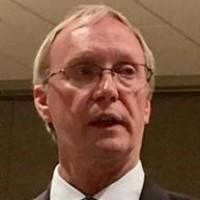 Scott McCormick

President
Connected Vehicle Trade Association
Speaker 
Scott has degrees in Mathematics, Mechanical and Aerospace Engineering, a Master's in Business Administration, and Doctoral Research in Artificial Intelligence.
  
Prior to being the President of the Connected Vehicle Trade Association (CVTA), Scott was the Executive Director of the Automotive Multimedia Interface Collaboration, a nonprofit research organization of the world's largest automakers. Prior to these positions, he was General Electric's Factory with a Future Program Manager for both Transportation and Aircraft Engine Business Divisions, implementing over $1 billion in advanced automation and systems. 
In March 2012, and again in 2014, 2016 and 2018 Scott was appointed by the United States Congress to advise the Secretary of Transportation on matters relating to the study, development, and implementation of Intelligent Transportation Systems. In 2016 Scott was appointed as the Chief Transportation Consultant to the Asia Pacific Economic Community for the US State Department.  Scot is a trusted adviser to the governments of the EU, UK, China, Japan, South Korea and Taiwan. In May, 2016, Scott was named Chief Advisor to the Beijing Autonomous Driving Project. For 2017-2018, Scott was the Strategic Advisor of the Shanghai International Automotive Group Demonstration Pilot Zone. 
Scott created the 120 hour Connected Vehicle Professional course in 2015-2016 to help advance knowledge about the entire ecosystem. On June 7th, 2016, Scott was inducted into the TU Automotive Hall of Fame in Detroit, Michigan. 
---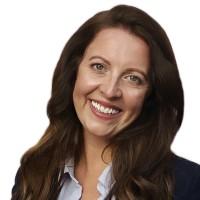 Clare Mutzenich

Royal Holloway
University of London
Speaker
I am in the third year of an ERSC funded PhD studentship at Royal Holloway, under the supervision of Professor Polly Dalton. If a problem arises in an automated vehicle that prevents it from navigating independently to its destination, a remote human operator may be required to intervene. Using information second hand" from the scene will unavoidably result in reduced situational awareness (SA). My doctoral research examines what level of SA is sufficient to control a vehicle remotely, how much exposure is required to build up this level of awareness and whether the provision of additional information (e.g. additional camera feeds, VR) can improve awareness levels in remote operators. The research has real-world engineering applications in the design of remote-control operations crucial to the introduction of Level 4 and 5 autonomous vehicles.
---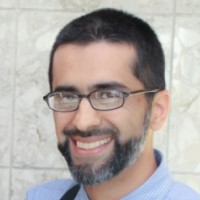 Mansoor Nasir

Senior Research Engineer Autonomous Vehicle Research and Development, Advanced Engineering
Hyundai Mobis Technical Center of North America (MTCA)
Speaker
Dr. Mansoor Nasir is a subject matter expert in driver safety, in-cabin monitoring and intelligent driver engagement at Hyundai Mobis Technical Center of North America (MTCA). As a thought-leader, he has led the efforts at MTCA to better understand driver behavior, in particular, driver distraction, fatigue and physiological health. He has spearheaded several on-road and simulator studies that provide critical data for development of driver monitoring logic. In addition, he leads the efforts at MTCA for data analysis and DMS performance improvements. His expertise has contributed to the development of Mobis' first driver inattention warning system that currently in production for commercial applications.
Before joining MTCA, he was a full time professor at Lawrence technological University in the areas of bioinstrumentation, bioethics and medical devices. As the lead for capstone design projects, he mentored more than 30 different projects. From 2007-2012, he worked at Naval Research Lab as a research engineer in point-of-care diagnostics and electrochemical sensing for pathogen detection and environmental remediation. Dr. Nasir received his B.Sc. in Electrical Engineering from the University of Cincinnati and Ph.D. in Bioengineering from the University of California-Berkeley with a focus on design, development and testing of novel microsystems and physiological sensors. He has published extensively in peer reviewed scientific journals and is a member of IEEE, SAE and TBP. 
 
---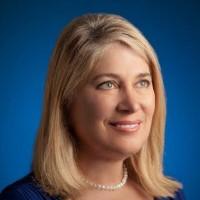 Seval Oz

Senior New Businesss Development Manager 
Self Driving Car Program
Google Inc. 
Moderator
Seval is supporting all business development and global partnerships for Google's self-driving
vehicle's commercial launch. The far reaching implications of this revolutionary technology hope
to change the way we mobilize as a society.
As part of new business development responsibilities in Google Knowledge, Seval is working on
transparency in Government Elections, specifically spearheading the efforts for the the 2011
national elections in Turkey, Egypt and Kyrgyzstan.
Formerly, she was Senior Partner and VP of Finance and Business Development for the Internet
search engine, Cuil. While at Cuil, Seval was responsible for business partnerships, strategic
funding and internal financial planning for the company. Prior to Cuil, she was VP Finance for
Urban Media Communications, responsible for all equity and debt funding requirements.
Seval was Principal with the NYC based global investment fund of GEM Advisors where she was
involved with all aspects of business development and fund management for the international
debt and equity fund. Earlier, Seval worked on Wall Street as VP of Equities and managed the
Emerging Market Equities Desk for Salomon Inc and Merrill Lynch Global in NYC. She is on the
Advisory Board of HealthCorps®, a national health education program for high schools and
Endeavor.Org, a global high-impact entrepreneurship organization based in NYC. She is also a
steering committee member of the New York Public Library. She is a frequent speaker of
women's leadership in technology and has represented Google in the State Department
sponsored Global Women's APEC initiative.
Seval received her MBA from Wharton Business School, graduating with High Distinction, and
her BA, cum laude, from Wellesley/M.I.T. in economics and political science.
---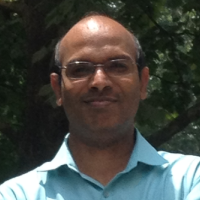 Raj V. Ponnaluri
State Connected Vehicles, Arterials and Managed Lanes Engineer
Florida Department of Transportation
Speaker
Raj V. Ponnaluri is the State Connected Vehicles, Arterials and Managed Lanes Engineer at the Florida Department of Transportation. In addition to leading the state's connected vehicles, arterial management, managed lanes and connected vehicle programs, he assists with the development of the TSM&O initiatives. He holds a BSCE, MS and PhD in transportation engineering and an MBA. He is a registered P.E., PTOE and PMP. He has over 25 years of experience in Traffic Engineering and Operations, ITS, TSM&O, CAV, WWD, public transportation, and projects and contract management. Raj has published his work in several journals.
---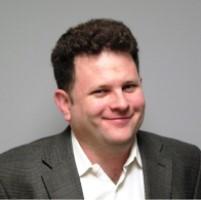 Mitchell M. Rohde
Chief Executive Officer
Quantum Signal AI
Speaker 
Dr. Mitch Rohde is the CEO of Quantum Signal AI (QSAI), an advanced math-based engineering R&D company headquartered in Saline, Michigan.  Under Mitch's leadership, the company has been building and delivering solutions leveraging intelligent algorithms for two decades, including extensive work in autonomy, teleoperation, and mobile robotic vehicle technology, systems, and tools.  In 2019 QSAI was acquired by Ford Autonomous Vehicles LLC, and he now continues to manage the organization albeit with a new dedicated focus on building the future of transportation.  In his spare time, Mitch is a serious collector and restorer of antique arcade equipment, with 75 classic machines in his collection.  He holds BS and MS degrees in Electrical Engineering and MS and PhD degrees in Biomedical Engineering, all from the University of Michigan Ann Arbor, and is a member of Sigma Xi, IEEE, SAE, AUVSI, HKN, and TBP.
---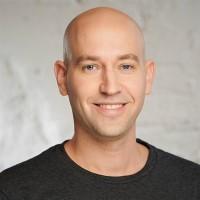 Amit Rosenzweig

Founder and CEO
Ottopia
Speaker

Amit loves marrying technology with customer needs, and has been doing so over the last 15 years. Before founding Ottopia, Amit was Head of Product for Microsoft's leading cyber-security offering, VP Product at a company building low-latency wireless video solutions, and Head of a Cyber-Security R&D department in the IDF's 8200 Unit. Amit is also a graduate of the prestigious Talpiot program.
---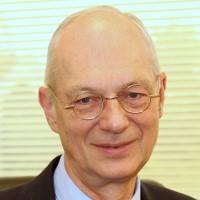 Tom Schaffnit
Operations Research Analyst, Technology Innovation and Policy Division
John A. Volpe National Transportation Systems Center, United States Department of Transportation
Speaker
Tom Schaffnit is an Operations Research Analyst (Expert) in the Technology Innovation and Policy Division at the John A. Volpe National Transportation Systems Center, United States Department of Transportation. He previously worked with automobile OEMs on cooperative vehicle-to-vehicle safety applications and technologies for over 12 years. He served as president of the VII Consortium - a consortium of ten major automobile manufacturers. Tom also worked with the Vehicle Safety Communications 5 consortium on developing a prototype security system for connected vehicles. In addition, he provided policy and technical support to the Association of Global Automakers. Tom has an engineering education and background, complemented by an MBA degree and senior management experience. He is an internationally-recognized expert in communications technologies, and has over thirty years of widely-ranging related experience - from project management of major research projects and development of technical standards, to bringing new wireless telematics services to market. 
---
Stan Schneider
Chief Operating Officer 
Real-Time Innovations (RTI)
Speaker
Dr. Stan Schneider is CEO at Real-Time Innovations (RTI), the largest software framework provider for smart machines and real-world systems. RTI has over 1500 designs in autonomous vehicles, medical devices, robotics, transportation, industrial automation and defense.  
Stan has published over 75 papers in both academic and industry press and is a regular speaker on intelligent transportation and the role of the DDS and other connectivity standards in the IIoT. He served on the Steering Committee of the Industrial Internet Consortium (IIC) for six years before stepping down in 2020.  He serves on the advisory board for IoT Solutions World Congress and is active in the Silicon Valley Alliance of CEOs. IoTOne named Stan a Top-25 IIoT Influencer in 2017 and 2018. Embedded Computing Design presented Stan the Top Embedded Innovator Award for 2015. 
Before RTI, Stan managed a large Stanford robotics laboratory, led an embedded communications software team and built data acquisition systems for automotive impact testing.
---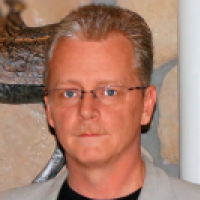 Jeffrey Schweitzer
 
5G Innovation Architect
Verizon 
Speaker

As the 5G Innovation Architect in Verizon's Public Sector Product organization, Mr. Schweitzer's focus is on developing pioneering architectures, integrated solutions and over the horizon applications for DoD, Federal, State and local agencies, as well as those which can benefit other facets of Verizon's business organization. Working directly with customers to ideate, prototype, test and productize solutions that benefit from 5G architectures, this role permits exploration and the opportunity to Re-Define the Art of the Possible in ways that are only beginning to be imagined.
Mr. Schweitzer originated the concept of globally scaling the first Zero Trust Networking technology, known as Software Defined Perimeter. He has pioneered applications of emerging technologies spanning unmanned and autonomous systems, highly advanced communication and collaboration platforms, as well as numerous unconventional solutions for large scale disasters, terror threats, cyber threats and most recently the pandemic, COVID-19. From his creation of Operation Convergent Response, the world's first immersive technology testing and demonstration event simulating real-world disaster situations, to leading disaster response support efforts at Mexico Beach, FL, ground zero for CAT 5 Hurricane Michael, his passion for innovation has been field proven in some of the most strenuous environments and under the harshest of conditions. 
His passion for helping those who cannot help themselves serves as a driving force for innovation and is the key to his passion to contribute to making the world a better place.
---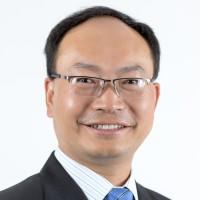 Weisong Shi
Charles H. Gershenson Distinguished Faculty Fellow
Professor of Computer Science
Wayne State University
Speaker
Weisong Shi is a Charles H. Gershenson Distinguished Faculty Fellow and a Professor of Computer Science with Wayne State University, USA, where he directs the Mobile and Internet SysTems Laboratory (MIST) and Connected and Autonomous dRiving Laboratory (CAR). He is the Associate Dean for Research and Graduate Studies, College of Engineering, leading the Mobility program at Wayne State University. He is one of the world leaders in the edge computing research community and published the first book on edge computing.  In 2019, Dr. Shi served as the lead guest editor for the edge computing special issue on the prestigious Proceedings of the IEEE journal. He is an IEEE Fellow and an ACM Distinguished Scientist.
---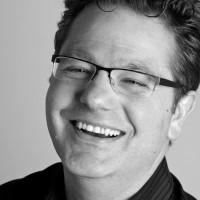 Maarten Sierhuis
Chief Technology Director, Alliance Innovation Lab
Senior Director, Nissan North America
Speaker
Dr. Maarten Sierhuis is a Senior Director at Nissan North America and Chief Technology Director of the Alliance Innovation Lab Silicon Valley. In this role he has oversight of all technical innovation with responsibility to connect Silicon Valley research outcomes to all Alliance research & advanced engineering functions. Previously, as the founding Director of Nissan Research Center Silicon Valley, Sierhuis created the NRC-SV research portfolio and lead a team of researchers in Artificial Intelligence (AI) technologies for autonomous vehicles, connected vehicles and Human-Machine Interaction and Interfaces (HMI²) to help shape the future of intelligent cars capable of driving themselves.
Prior to Nissan, Sierhuis spent more than 12 years at NASA Ames Research Center, where he researched the development of human and autonomy systems for space exploration. He developed an autonomous multi-agent system for human and robotic planetary exploration that was used to automate the work of flight controllers in NASA's Mission Control for the International Space Station. Sierhuis is one of the creators of the Brahms agent language.
Sierhuis joined Nissan in 2013. In a career in research and software engineering spanning 25 years, Sierhuis has also worked at Xerox Palo Alto Research Center, NYNEX Science & Technology, IBM Corporation, and as a founder of a startup Ejenta.
Sierhuis earned a bachelor degree in Computer Science from The Hague University and a Ph.D. in Artificial Intelligence & Cognitive Science from the University of Amsterdam, The Netherlands. He lives in San Francisco, California. 
---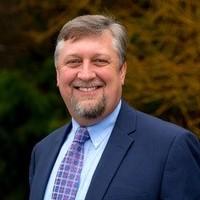 Walter Sullivan
Chief Technology Officer 
Designated Driver
Speaker 
Walter Sullivan has been a leader in automotive technology for the past 20 years. He worked on some of the early automotive connectivity systems while at Microsoft, including the development of Fiat's Blue&Me, Kia's UVO and Ford's Sync systems. Having a passion for innovation and pushing automotive technology forward he then lead research for the automotive software supplier Elektrobit opening their first Silicon Valley based research facility. 
Walter is currently CTO of Designated Driver, a teleoperation startup he has helped build for the past 2 years.
---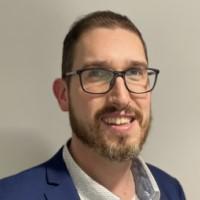 Wim Vandenberghe

Senior ITS Advisor
Dutch Ministry of Infrastructure and Water Management
Speaker
Dr. Wim Vandenberghe, senior ITS advisor at the Dutch Ministry of Infrastructure and Water Management. Wim is part of the program team at the Ministry called "Data and Services". In that context he is the project coordinator of the 5G-Blueprint project. This project focuses on the research and development of both technology, business and governance related aspects of tele-operation in the domain of transport & logistics. He is also involved in the activities of the Ministry in the Talking Traffic, Data Task Force and C-Roads projects. He is also part of the team that strengthened the contacts between the ministry and 5GAA, and leads the team's activities in the domain of 5G and Connected and Automated Mobility. Before joining the ministry, he gained C-ITS experience both in an academic context (at Ghent University with his PhD dissertation "Advanced Network Solutions for Intelligent Transport Systems), and in a commercial context (at Be-Mobile, as project manager of the Spookfiles A58 and CITRUS innovation projects).
---

Richard Wallace

Fmr. Vice President, Transportation Systems Analysis (Ret.) 
Center for Automotive Research (CAR)
Speaker
Richard Wallace, M.S., retired from the position of Vice President, Transportation Systems Analysis, at the Center for Automotive Research (CAR) in Spring 2019. He has 29 years of experience designing, conducting, and managing transportation projects and research. Among other responsibilities at CAR, Mr. Wallace lead the connected and automated vehicle efforts for the Michigan Department of Transportation, the Michigan Economic Development Corporation, AAA, CAR's automotive industry partners, and other organizations. His research focuses on vehicle automation, innovative mobility platforms, and smart cities. His work has been published in Transportation Research Record and other publications. Wallace is a past president and board member of the Intelligent Transportation Society of Michigan. Currently, he serves as an advisor to HWA Analytics, LLC, and MaaS America. Mr. Wallace earned a B.S. in chemical engineering from Northwestern University (1986) and an M.S. in Technology and Science Policy from the Georgia Institute of Technology (1991), as well as a graduate certificate in intelligent transportation systems from the University of Michigan (1994). 
---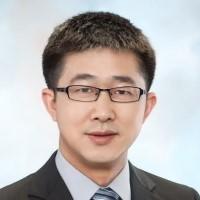 Chonggang Wang 
Principal Engineer 
InterDigital
Speaker
Chonggang Wang is a Principal Engineer at InterDigital. He has 20+ years of experience in the field of communications, networking, and computing including research, development and standardization of Internet technologies, Internet of Things (IoT) architecture and protocols, cellular and short-range wireless technologies. Chonggang participates industry standardization activities with IETF, oneM2M, 3GPP, ETSI, and IEEE. His research interests also include blockchain technologies, quantum internet, edge computing, and intelligent IoT. He is a Fellow of the IEEE for his contributions to IoT enabling technologies. He's the founding Editor-in-Chief of IEEE IoT Journal and is currently the Editor-in-Chief of IEEE Network - The Magazine of Global Internetworking.
---
Manuel Zapata

Director, Technology Development
Verizon
Speaker
Manuel's main charter within Verizon is to research next generation technologies that could become game changers when paired with 5G and Multi-Access Edge Compute, and create proofs-of-concepts for potential new products.  In order to do this, Manuel partners with internal product teams, external technology suppliers and startups, and current and potential new customers.  Before joining Verizon, Manuel was Director of Operations for a global wireless equipment manufacturer. In this role, he led a multidisciplinary team dispersed over three continents, in charge of technology, product management and operations. 
During his more than 20 years in the industry, Manuel has led technology, operations, product and project management organizations worldwide.  He has been a member of the executive teams of several companies, tasked with making key strategic decisions for those organizations.
Manuel holds a Master of Business Administration, as well as a Master of Science in Information Systems from Boston University, and a BSc in Electrical Engineering from Universidad Santa Maria, in Chile.
---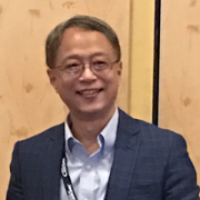 Tao Zhang

Emerging Networking Technologies Group
Information Technology Lab
National Institute of Standards and Technology (NIST)
Conference Chair 
For over 30 years, Dr. Tao Zhang, an IEEE Fellow, has been leading research, product development, and corporate strategies to create disruptive innovations and transform them into practical solutions, standards, and products. He is currently managing the Emerging Networking Technologies Group in the Information Technology Lab at the US National Institute of Standards and Technology (NIST). He was the CTO / Chief Scientist for the Smart Connected Vehicles Business at Cisco Systems, and the Chief Scientist and the Director of multiple R&D groups working on wireless and vehicular networking at Telcordia Technologies (formerly Bellcore). He co-founded the Open Fog Consortium and the Connected Vehicle Trade Association (CVTA) and served as a founding Board Director for them. Tao holds 55 US patents and coauthored two books "Vehicle Safety Communications: Protocols, Security, and Privacy" and "IP-Based Next Generation Wireless Networks", and 70+ peer-reviewed papers. He served as the CIO and a Board Governor of the IEEE Communications Society and as a Distinguished Lecturer of the IEEE Vehicular Technology Society. He cofounded and served on leadership roles for multiple international conferences and forums.
 
---