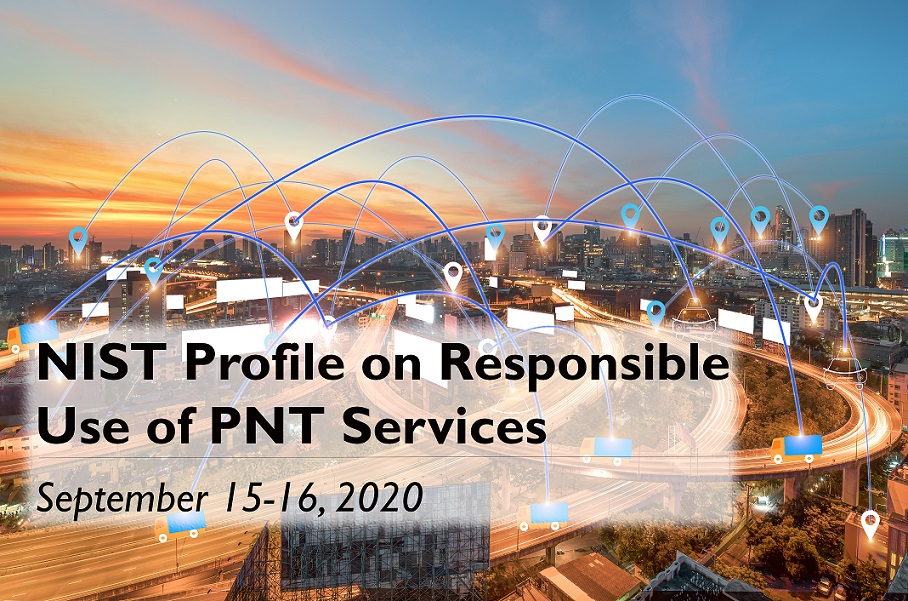 September 15, 2020: 10:00 a.m. – 3:00 p.m. EDT
September 16, 2020: Breakout sessions (option of a 1 hour session between 9:30 a.m. – 4:00 p.m. EDT) to discuss the contents of the draft Positioning, Navigation and Timing (PNT) Profile 
Video Recording from the event
The September 15th workshop will include:
A webinar to provide an update on NIST's latest efforts to develop a Profile for the systems that form or use PNT data.
Panel discussions with representatives from industry and federal agencies to discuss their use of systems that form or use PNT data, impact to operations or services if PNT is disrupted, and federal efforts to improve the resiliency of PNT, particularly across U.S. Critical Infrastructure sectors.
On September 16th, we invite you to participate in a small-group breakout session with NIST representatives to share your feedback on the proposed contents of the PNT profile. You will have the option to join one of several 1-hour sessions throughout the day. Please register for the workshop to receive more information on how to sign up for the breakout sessions.
A participant's link will be emailed to registered individuals on or before September 14.