Public safety officers who rely on computer vision in the field are often limited by image quality issues such as dirt or grease on a camera lens, poor lighting, or simply low-quality camera equipment. How can PSCR assist in the development of this life-saving tool for public safety?
Join NIST's Public Safety Communications Research Division (PSCR) on Thursday, September 10, 2020 from 10:00am – 11:00am (MT) for an informational webinar on the Enhancing Computer Vision for Public Safety Challenge. In this webinar, PSCR experts Scott Ledgerwood, Margaret Pinson and Jeremy Glenn will discuss the problem statement, solution requirements, and other details of this challenge that calls on innovators and computer vision experts to create a new line of research for public safety. A time for Q&A will be offered at the end of the webinar.
---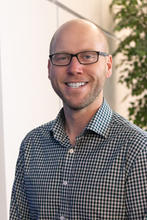 Scott Ledgerwood, User Interface / User Experience Portfolio Lead
Scott Ledgerwood's work in the Public Safety Communications Research (PSCR) Division at NIST is focused on improved usability and user interface testing for first responders. His team is developing new test methodologies for leveraging virtual and augmented reality to enable improved research, testing, and development of first responder technologies. Prior to joining NIST in 2015, Scott worked at the DHS-CBP where he managed cybersecurity teams responsible for Risk Assessments and FISMA Compliance. Scott holds a BS in Applied Information Technology from George Mason University, an MBA from Bellevue University and an MS in Telecommunications from University of Colorado Boulder.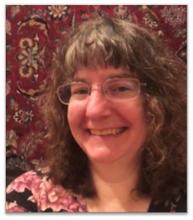 Margaret Pinson, Computer Scientist
Margaret H. Pinson received her BS and MS in Computer Science from the University of Colorado at Boulder (1988 & 1990). Since then, she has worked for the Institute for Telecommunication Sciences (ITS) in Boulder, CO, where she investigates improved methods for assessing video quality. Technically, she is known for her objective video quality metrics, for her support of video quality metric validation efforts, and for research to improve subjective video quality test methods.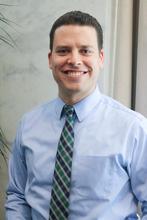 Jeremy Glenn, Prize Competition and Challenge Specialist
Jeremy Glenn joined PSCR's Open Innovation team in June 2019 and serves as a Prize Competition and Challenge Specialist. In this role, he designs, implements, and manages all aspects of prize competitions to advance PSCR's mission. Prior to PSCR, Jeremy was a licensed attorney in Virginia practicing estate planning and estate administration law. Jeremy is currently a Fellow in the Presidential Management Fellowship (PMF) Program. His federal public service includes Pathways Legal Internships with the DoD Inspector General and the FDIC. Jeremy holds a J.D. from the Antonin Scalia Law School at George Mason University, a Master's of Government from the Robertson School of Government at Regent University, and a Bachelor's of Arts in Public Policy from William Jessup University.