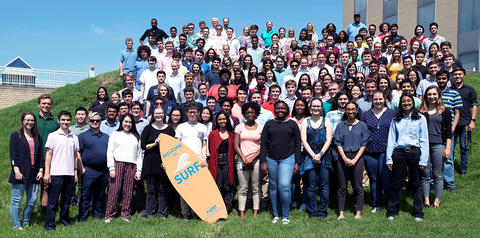 Speaker Presentation Slides (PDF)
Searching for a Summer internship? Interested in gaining valuable, hands-on experience, working with cutting edge technology in one of the world's leading research organizations? Want to advance measurement science, standards, and technology in ways that enhance economic security and improve our quality of life?  Want to learn more about becoming one of our SURF Fellows? If you answered yes-clear your schedule! We're hosting a webinar on January 9, 2020 (12-1:30 PM Eastern Time) for students to learn more about the National Institute Standards and Technology (NIST) and provide tips to submit a competitive application to the SURF Program.
You can now find information pertaining to the 2020 SURF Program at https://www.nist.gov/surf.     
Plan ahead and apply early!