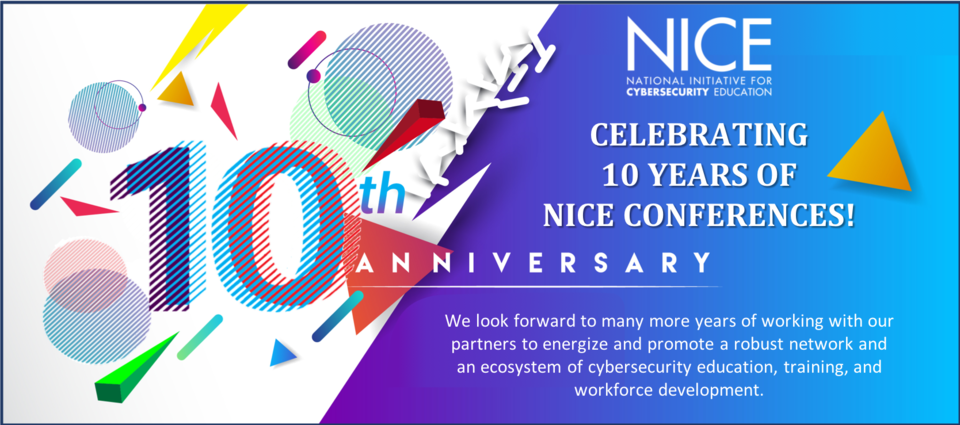 10th ANNUAL NICE CONFERENCE AND EXPO
November 18-20, 2019
Phoenix, Arizona
The NICE Conference is the annual convening of community members and thought leaders from education, government, industry, and non-profits to explore ways of developing a skilled cybersecurity workforce ready to meet the challenges of the future. The event provides an opportunity to signal NICE strategic directions and priorities, and a forum to showcase best practices.
This event is supported by the National Initiative for Cybersecurity Education (NICE), a program of the National Institute of Standards and Technology in the U.S. Department of Commerce, under a Cooperative Agreement (Award# 70NANB18H025). Learn more at niceconference.org.