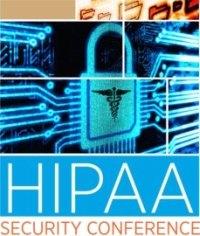 The National Institute of Standards and Technology (NIST) and the Office for Civil Rights (OCR) announces sponsorship of a conference to address the dynamic and challenging environment faced by all organizations that encounter health records or information.
The on-time demand for health information and rapidly changing technologies have produced enterprise-wide risk management and novel cybersecurity threats to the healthcare industry.  New vehicles for storing and transferring health information and the management of medical devices make interoperability of real time data the new standard and the expectation of patients and providers alike. In such a marketplace, compliance officers, entrepreneurs, and government agencies all face new challenges to both perform the core functions of security and access and to keep up with a world of unprecedented change. This makes the 12th annual conference on Safeguarding Health Information timely and critical for covered entities, business associates, app developers, and health care professionals.
The Health Insurance Portability and Accountability Act (HIPAA) Security Rule remains the cornerstone for protecting health-related information, but effective protection of health information cannot be achieved by simply following past year's formulas for compliance with the Rule.
The conference will begin with a timely update and overview from OCR Director Roger Severino. Panels and presentation will address the latest thinking on enterprise-wide risk management; emerging cybersecurity threats to the healthcare industry; management of medical devices, applications, and Internet of Things (IoT) in healthcare environments; updates from federal healthcare agencies… and more.
Sponsored by the National Institute of Standards and Technology (NIST) and the Office for Civil Rights (OCR) in the Department of Health and Human Services (HHS), the conference will be held on October 16-17, 2019, at the Washington Marriott at Metro Center, Washington, D.C. The conference also will be webcast.
Join us on Social Media using #HIPAASecurity
CEUs/CLEs: 
Unfortunately, NIST and HHS don't provide any specific information regarding CEUs/CLEs. Attendees are always welcome to self-report to their authoritative certification bodies to request CEUs/CLEs.
Parking
Valet parking, fee: $51 USD daily
Valet only per night-under 6 ft 6 in USD $51 -oversized USD $56 / Day guests up to 3 hrs USD $29, 3-8 hrs USD $41 plus tax
Hotel Website: Includes general information about  hotel, dining options, local area, maps, transportation etc.
https://www.marriott.com/hotels/maps/travel/wasmc-washington-marriott-at-metro-center/
Public Transportation Options: 
Metro Center (Red, Blue, Orange & Silver Lines) - G & 12th Street Entrance 0.1 miles S from hotel
Bus Station Union Station 2 miles E from hotel