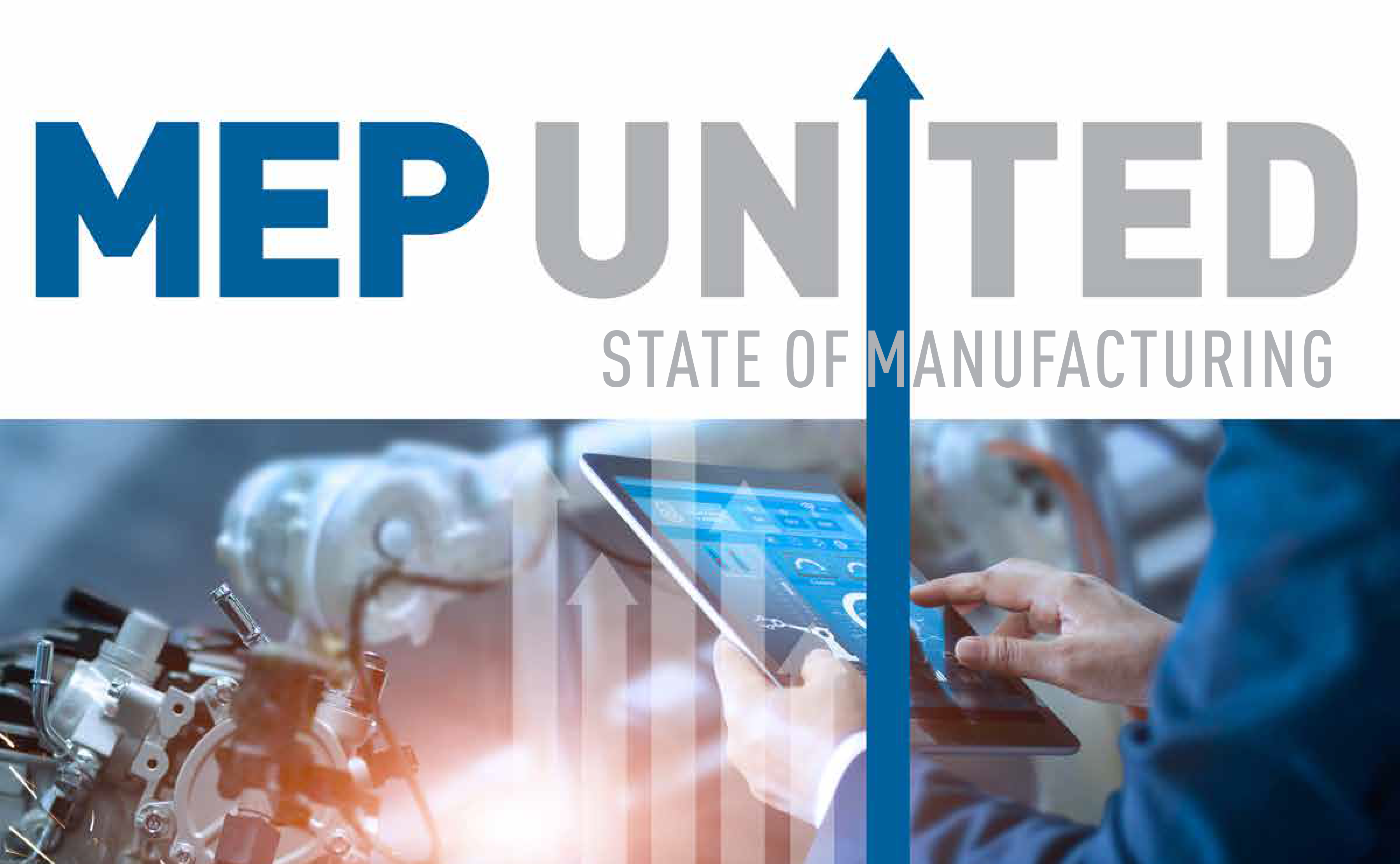 The MEP National NetworkTM Summit will bring together more than 500 representatives of the MEP National Network to share knowledge while advancing and integrating Network capabilities. Together, attendees will lay the foundation for services and solutions that will grow the Network, improve the ways we serve small and medium-sized manufacturers, and strengthen and empower U.S. manufacturers as we advance U.S. manufacturing.
Attending MEP Center staff and partners will:
Connect with experts who can help them deliver on in-state and multi-state projects

Join together to solve business issues and create effective business models

Develop shared approaches that can influence a wider manufacturing ecosystem
Programming will feature over fifty sessions centering on three tracks derived from the overarching summit theme, The "United State of Manufacturing."
UNITED – Uniting with our partners and ecosystems




This track will highlight the MEP National Network's unique ways of leveraging partnerships and relationships to connect manufacturers to what they need.

STATE – The current state of services and knowledge sharing




This track will encompass the distinctive and replicable practices Centers employ to serve manufacturers and increase operational excellence across the Network.

MANUFACTURING – Manufacturing technology and trends 




This track will offer insight into the technologies currently impacting today's manufacturing operations, as well as the cutting-edge technologies of tomorrow.
Read more about why you don't want to miss the 2019 MEP National Network Summit.
Reserve Your Room at the Meeting Hotel
The hotel room block is currently available at The Atlanta Marriott Marquis, downtown Atlanta.
The hotel is offering discounted rooms for attendees of the MEP National Network Summit for $159 per night.   Rooms in this discounted room block are limited and attendees are encouraged to reserve rooms as soon as possible. The deadline to receive the NIST MEP rate is Wednesday, 8/21/2019.  As noted, the rooms are limited at this discounted rate.  The room block may sell out prior to this date, so please don't delay.   Reserve Your Room Online 
Agenda-At-A-Glance
Join your colleagues from other MEP Centers, NIST MEP staff, partners, stakeholders and industry thought leaders to learn, share and connect as we collectively improve our ability to serve manufacturers and improve the competitiveness of U.S. manufacturing. The 2019 MEP National Network Summit will include extensive opportunities for learning and growth for MEP Center leadership and practitioners, as well as NIST MEP staff, stakeholders, and ultimately U.S. manufacturing.
PreSummit programming on Sunday, September 15th and the kickoff of the Summit on Sunday evening, with Summit activities extending through Wednesday, September 18th will offer various workshops, keynotes, plenaries, and sessions. Program development is still underway.  This DRAFT Agenda-at-a-Glance will be updated continuously.  A webpage with more details including breakout session descriptions will be available in late June/early July.
View the PDF of the Draft Agenda-At-A-Glance
Registration & More information
Registration will be opening soon.  Stay tuned for more details, including specifics on keynotes and sessions and more. We look forward to seeing you in Atlanta this fall!