The PowerPoint slides used during this webinar can be found here.
Speakers:
Michele D. Guel
Distinguished Engineer & IoT Security Strategist
Security & Trust Organization
Cisco Systems
@MicheleDGuel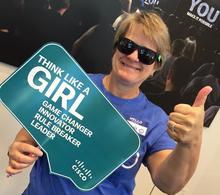 Laura Bate
Policy Analyst
Cybersecurity Initiative
New America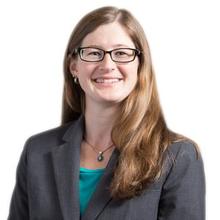 ---
Synopsis:
From cyber competitions to camps, internships, and career development programs, what works and what doesn't in increasing the participation of women in cybersecurity? Specifically, what characteristics seem to be most important for success? This session will help participants identify programs most likely to motivate more young women to enter the cybersecurity workforce. 
The shortage of cybersecurity professionals and the even greater shortage of women in cyber have been widely reported for years. Many initiatives have been launched to find talented young women, encourage them, and develop their talent so they can become part of our next-generation cyber workforce. Dozens of competitions, camps, internships, and career development programs are in operation. Young women and their parents and teachers face a dizzying array of choices.
This session reviews programs that have made a difference for young women in cybersecurity. It starts by looking at competitions and camps such as CyberPatriot, GenCyber Camps, CyberStart, and Girls Who Code, teasing out unique strengths of each program in supporting women. It focuses primarily on characteristics that seem to be the most important in attracting young women and girls into the field, keeping them engaged, and, especially, what pushes them away. Using that same filter, the session will then review several examples of corporate and collegiate career training and professional development initiatives, including Cisco's Women in Cybersecurity employee resource organization program. The session will close with a brief overview of women-only events such as Grace Hopper and Women in Cybersecurity conferences. The goal is to help attendees, in their professional roles and as parents, to be able to identify programs most likely to motivate young women, and to improve the prospects of women who are eager to enter and excel in the cybersecurity workforce.
Key Objectives:
Identify success factors for finding and attracting young female talent to cybersecurity.
Learn about some of the different cyber skills competitions, development and training opportunities.
Learn best practices on attracting and building the pipeline for the cyber security profession.
---
 Resources:
New Ways to Bring Women Into and Up Through Cybersecurity Careers