2017 International Forensic Science Error Management Symposium
Share
symposium
July 24, 2017

to

July 27, 2017
NIST, 100 Bureau Drive Gaithersburg, Maryland 20899
To attend the International Symposium on Forensic Science Error Management with catering, the cost is $254.00. Without the catering service, the cost is $149.00. 
 
Registration ends on 7/19/2017 at 12:00 PM EDT
All attendees must be pre-registered to gain entry to the NIST campus. Photo identification must be presented at the main gate to be admitted to the conference. International attendees are required to present a passport. Attendees must wear their conference badge at all times while on the campus. There is no on-site registration for meetings held at NIST.
Technical Contact
NIST and the FBI invite you to the second International Symposium on Forensic Science Error Management, where speakers, panels, posters, and workshops will address ways to detect, measure, and mitigate forensic science errors. This symposium promises an eye-opening, candid appraisal of root causes and possible solutions while providing a forum for open dialog about this sensitive topic.
The technical program will cover four tracks:
Coming Soon: Plenary Lectures, Poster Sessions, and Panel Discussions
Technical Tracks
---
Crime Scene
The technologies for detecting, recording, collecting, packaging, transporting, and preserving forensic evidence are advancing rapidly. Crime scene investigators need continuous training to keep up with the latest tools for video-documenting crime scenes, recording 3-D impression evidence, interpreting blood spatter, and collecting traces of evidence invisible to the human eye. This track will cover the challenges that investigators confront in the field, including potential errors and how to mitigate them.
Death Investigation
Coroners and forensic pathologists face the challenge of learning about a decedent using detective work and death investigation. Although identifying the cause, mechanism and manner of death involves long-established practices, forensic pathology protocols do occasionally result in errors or controversy. For example, shaken baby syndrome has been called into question, and much work remains to reduce uncertainty in the measurement of time of death. This track will cover the causes of error in death investigation and approaches to minimizing them.
---
Human Factors
The close relationship between forensic investigators and the law enforcement officers and prosecutors who rely on them has traditionally been regarded as vital to investigative teamwork. More recently, however, questions have been raised about whether these relationships can expose forensic investigators to scientifically irrelevant information that might bias their analysis of the evidence. What is the right balance of information necessary for forensic testing and how can unnecessary information be sequentially unmasked to prevent subconscious bias? This track will cover ways to identify and reduce cognitive, contextual, and confirmation bias in forensic casework.
Legal Factors
Good lawyering and good forensic analysis have many things in common, but objectivity is not one of them. Good scientists present conclusions in court based on objectively determined facts and scientifically validated protocols. Lawyers interpret those facts and try to influence the jury through advocacy. This intersection of science and the law raises questions about admissibility, disclosure, and the ethics of expert testimony—questions on which scientists and lawyers frequently disagree. These questions can affect appellate review, and this track will look at what we can learn from recent appellate rulings to improve forensic science practice and the law.
---
Quality Assurance
Errors are inevitable, but a good quality assurance manager will minimize their impacts by creating a system to monitor and measure data quality, performance, and sources of error. By applying standards and guidelines, QA managers ensure consistent quality across analysis, report writing, and expert forensic testimony. This track will address critical questions that QA managers face every day. For example, what measures can reduce the incidence of errors and measure their severity? What corrective actions or retraining would be appropriate following an error to reduce the likelihood of a recurrence? How should clients be informed of errors in a timely and effective manner? Proficiency tests, random case reanalysis, blind proficiency testing, laboratory accreditation, and forensic science practitioner certification will also be discussed.
Laboratory Management
Forensic science laboratory managers must be politically astute, effective negotiators, good accountants, good listeners, good detectives, good scientists, good media relations spokespersons, have squeaky clean integrity and be great leaders and role models for their staff, their superiors and their customers. The next unexpected laboratory incident could occur at any crime laboratory, regardless of size or affiliation. Managing to ensure quality, productivity, and service to the criminal justice system requires systems approaches to anticipate and proactively minimize error. This track will cover several systems approaches and how they can be applied.
---
Criminalistics
Criminalistics includes the wide array of disciplines including forensic serology, DNA, bloodstain patterns, fingerprints, footwear, tire treads, controlled substances, toxicology, arson debris and explosives residue, firearms and tool marks, gunshot residue, questioned documents and hair and fiber, paint, glass, metals, soil and other trace evidence. This track is designed for forensic practitioners that work in a crime laboratory, and it discusses how each of these disciplines detect, measure and reduce the likelihood of errors. It also discusses protocols for recognizing errors, responding to errors, and learning from them so errors are less likely to occur in the future.
Digital Evidence
The fast-changing nature of digital communications, and the explosion of data from computers, mobile devices, and social media, present unique concerns for digital forensic practitioners. For example, how do you address error management when you are extracting information from a device you have never seen before, or when the system is still running and information is changing while being extracted? How do you attribute data or actions to a particular user of a computer system when the system shows signs of compromise? How do you estimate error rates? This track will cover these issues and how they can be addressed.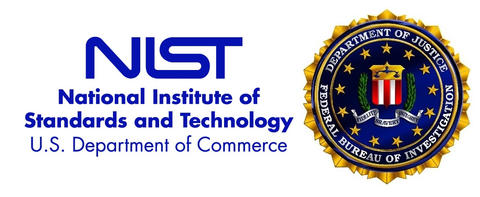 Lodging
Springhill Suites
9715 Washingtonian Blvd
Gaithersburg, MD  20878
(301) 987-0900
$149/night
Rate includes complimentary full hot breakfast buffet, self-parking and shuttle to/from NIST each day
Book Group Rate
Marriott Washingtonian Center
9751 Washingtonian Blvd.
Gaithersburg, MD  20878
(301) 590-0044
$169/night
Rate includes complimentary full hot breakfast buffet, self-parking and shuttle to/from NIST each day
Book Group Rate
Courtyard Gaithersburg Washingtonian Center
204 Boardwalk Place
Gaithersburg, MD  20878
(301) 527-9000
$159/night
Rate includes complimentary full hot breakfast buffet, self-parking and shuttle to/from NIST each day
Book Group Rate
Security instructions
If you are not registered, you will not be allowed on site. Registered attendees will receive security and campus instructions prior to the workshop.
NON U.S. CITIZENS PLEASE NOTE: All foreign national visitors who do not have permanent resident status and who wish to register for the above meeting must supply additional information. Failure to provide this information prior to arrival will result, at a minimum, in significant delays in entering the facility. Authority to gather this information is derived from United States Department of Commerce Department Administrative Order (DAO) number 207-12. 
*New Visitor Access Requirement: Effective July 21, 2014, Under the REAL ID Act of 2005, agencies, including NIST, can only accept a state-issued driver's license or identification card for access to federal facilities if issued by states that are REAL ID compliant or have an extension. As of Monday, January 30, 2017, Federal agencies will be prohibited from accepting driver's licenses and identification cards from the following states for accessing federal facilities: Maine, Minnesota, Missouri, Montana and Washington. For further details, please visit: https://www.nist.gov/about-nist/visit/campus-access-and-security
Acceptable Photo Identification:
For Non-US Citizens: Valid passport for photo identification
For US Permanent Residents: Permanent Resident/Green card for photo identification
Created December 20, 2016, Updated June 22, 2017