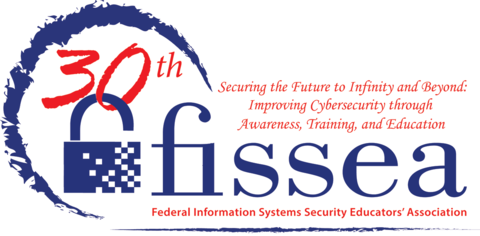 NIST/FISSEA will host a one day FISSEA Meeting on Monday, June 19, 2017. 
Sunny days are here again.
There were many great presentations submitted for the 30th FISSEA Conference and we want the opportunity to have some of them presented after the weather cancellation in March. Additionally, we want to recognize the security contest winners and Educator of the Year, therefore, we are hosting a one day FISSEA Meeting. It's challenging to reduce the 2-day Program into one but we tried to include a diverse set of topics.
The focus will be on sharing all 43 Security Contest entries and announcing the winners as well as presenting the FISSEA Educator of the Year Award. We plan to include 13 presentations where attendees will receive valuable "take-aways". There is no conference registration fee but you still need to pre-register for instructions on how to gain access to campus. Unfortunately, we will not have keynote speakers, nor vendors, nor a Pecha Kucha session and no catering (the cafeteria is open to the public). The NIST Conference Program staff will handle registration directly (not FBC).
Attendees will receive Continuing Education Units and even greater, the opportunity to network with your peers.
30 years and still going … we hope to see you at the scaled-down but up-beat FISSEA meeting!