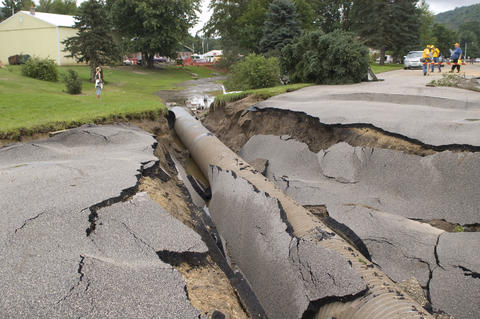 The National Institute of Standards and Technology (NIST) seeks members for a new Community Resilience Panel, part of the institute's effort to reduce the heavy toll that natural, technological and human-caused hazards inflict on U.S. communities.

On November 9, NIST will convene the first meeting of the panel.

Key objectives for the panel include:
connecting and engaging community and infrastructure systems stakeholders at all levels to identify policy and standards-related gaps and barriers and to propose innovative solutions to improve community resilience, and
developing and maintaining a central repository for guidance documents, tools and reference materials to support community resilience planning and implementation.
The panel's launch is part of NIST's multifaceted community resilience program, which recognizes that social and economic needs and functions should drive performance goals set for buildings and physical infrastructure systems. Planning and implementing prioritized measures to improve the performance of the built environment can strengthen resilience, especially by improving a community's ability to quickly restore vital services.
For more information on the Community Resilience Panel, and to access a membership form, go to: www.CRPanel.org.