A possible link between madness and genius is one of the oldest and most persistent of cultural notions; it is also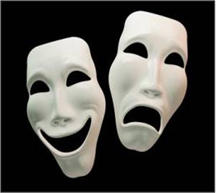 one of the most controversial.  The lecture will present evidence for significantly increased rates of depression and bipolar illness in writers and artists, discuss possible reasons for the elevated rates, and open up for discussion areas of potential clinical and ethical concern.
Anyone outside NIST wishing to attend must be sponsored by a NIST employee and receive a visitor badge.
For more information, call Kum J. Ham at 301-975-4203.
Colloquia are videotaped and available in the NIST Research Library.