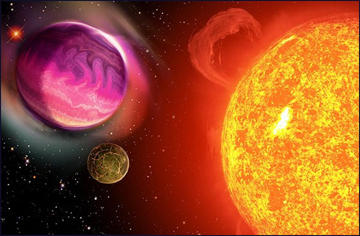 Presenter: Paul Butler, Department of Terrestrial Magnetism, Carnegie Institute of Washington
The Earthbound Planet Search Program is a consortium of telescopes in Hawaii, Chile, Australia, and California that are surveying the nearest 2,000 G, K, and M dwarf stars in a search for planetary systems. Over the past 20 years the high resolution spectometers, precision Doppler systems, and precision photometric telescopes we have designed and built have led to the discovery of about half of the 400 known planetary systems. Our recent discoveries include terrestrial mass planets orbiting sun-like stars and the first Solar System analogs.
Anyone outside NIST wishing to attend must be sponsored by a NIST employee and receive a visitor badge. For more information, call Kum J. Ham at 301-975-4203.
Colloquia are videotaped and available in the NIST Research Library.