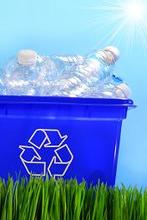 EPA's Resource Conservation Challenge (RCC) is a national effort to conserve resources and energy and reduce greenhouse gas emissions by managing materials more efficiently and effectively. The focus of the RCC is on four priority areas:
(1) Municipal solid waste reuse/recycling
(2) Electronics and green building
(3) Industrial materials reuse and recycling 
(4) Priority chemicals reduction
Sustainable materials management is central to furthering the goals of the RCC. More specifically, these goals include:
Reducing waste generation by increasing reuse and recycling
Reducing or eliminating toxic contaminants
Conserving resources and saving energy
Standards, specifications, and certifications continue to play an essential role in fostering sustainable materials management. EPA's Office of Resource Conservation & Recovery (ORCR) also is actively involved in reviewing products from external standard-setting organizations and certification programs (e.g. ASTM, ASHRAE, USGBC), helping to harmonize State pavement specifications on industrial materials recycling, tracking the development of green highway rating and certification systems, and examining ways to clarify green product standards.