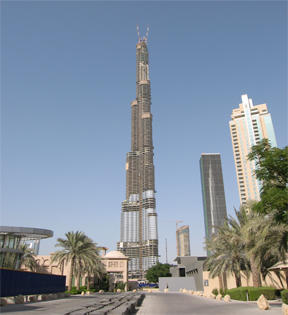 William Baker
Skidmore, Owings & Merrill LLP
Structural and Civil Engineering Branch
The Burj Dubai represents the state-of-the-art in tall building design. Once completed, it will be not only the world's tallest building, but the tallest man-made structure ever created. From the project's initial concept design through construction, the combination of several important technological innovations results in a building of unprecedented height. This lecture will describe some of the structural design methods, materials, and construction techniques which enable the creation of a superstructure that is both efficient and robust.
Anyone outside NIST wishing to attend must be sponsored by a NIST employee and receive a visitor badge. For more information, call Kum J. Ham at 301-975-4203.
Colloquia are videotaped and available in the NIST Research Library.